KORZO
Product
details
GENERAL High efficiency LED park luminaire.
OPTICS Wide range of PMMA lenses and tempered glass protector (LOR≥ 0.82).
HOUSING Die cast aluminium with thermal barrier. Epoxy- polyester (anti corrosive and UV protection) finish. Simple maintenance.
ADVANTAGES Autonomous dimming, CLO (constnt light flux), adjustment of light intensity, thermal protection, 6kV, Pf≥ 0.95.
APPLICATION Mounting on pole ø60 mm.
ADDITIONAL DALI, R2M, U6Me2, 10 kV.
Technical
data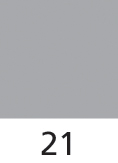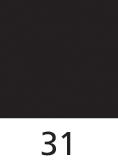 | Order code | Description | A/B/H[mm] | WEIGHT [kg] | FLUX [lm]* | IP | Total Power [W] | CCT [K] | CRI | Led Service Life |
| --- | --- | --- | --- | --- | --- | --- | --- | --- | --- |
| 7020121XY | KORZO 12LED VSM | 500/202/579 | 9.50 | 3223 | IP66 | 27.0 | 4000 | >70 | 100000h L80B10 / SDCM3 |
| 7020161XY | KORZO 16LED VSM | 500/202/579 | 9.50 | 4297 | IP66 | 36.0 | 4000 | >70 | 100000h L80B10 / SDCM3 |
| 7020241XY | KORZO 24LED VSM | 500/202/579 | 10.00 | 6446 | IP66 | 53.0 | 4000 | >70 | 100000h L80B10 / SDCM3 |
| 7020321XY | KORZO 32LED VSM | 500/202/579 | 10.00 | 8595 | IP66 | 71.0 | 4000 | >70 | 100000h L80B10 / SDCM3 |
Downloads
Product documentation
Data sheet
Brochure
Accessories
Lighting solutions you need