Neo linea ind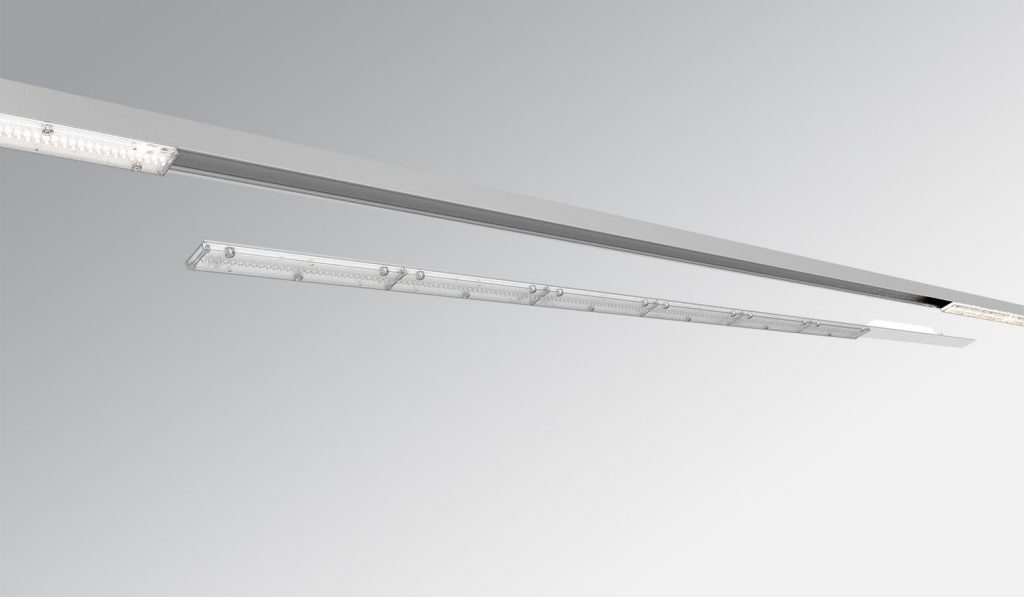 Neo LiNea ind
CONTINUOUS CHANNEL SYSTEM
High efficiency
Modularity
Tool-free installation
Plug & Play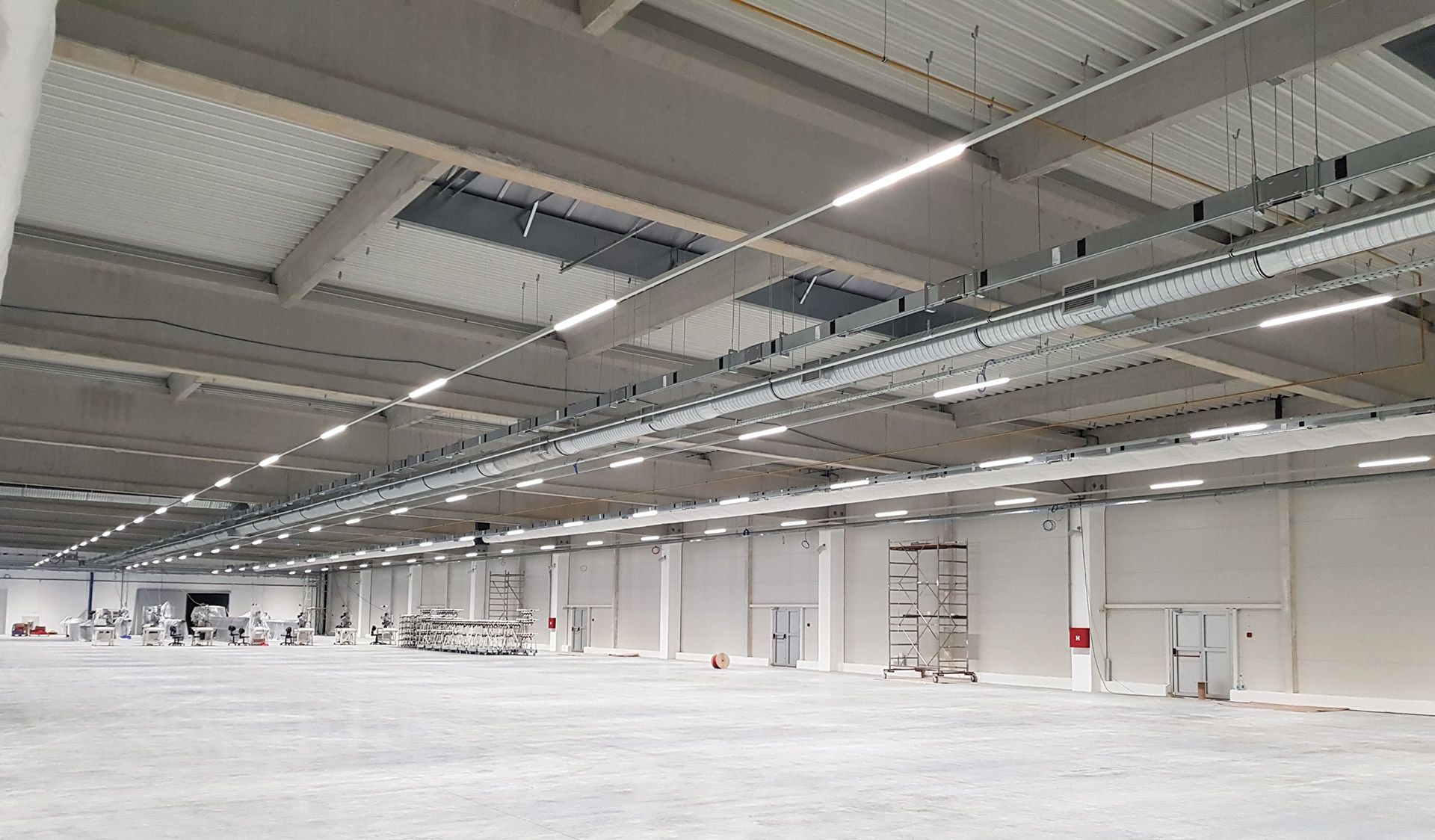 NEO LINEA IND High efficiency surface mounted / suspended channel system for illumination of voluminous spaces, such as industrial facilities, warehouse facilities and retail objects.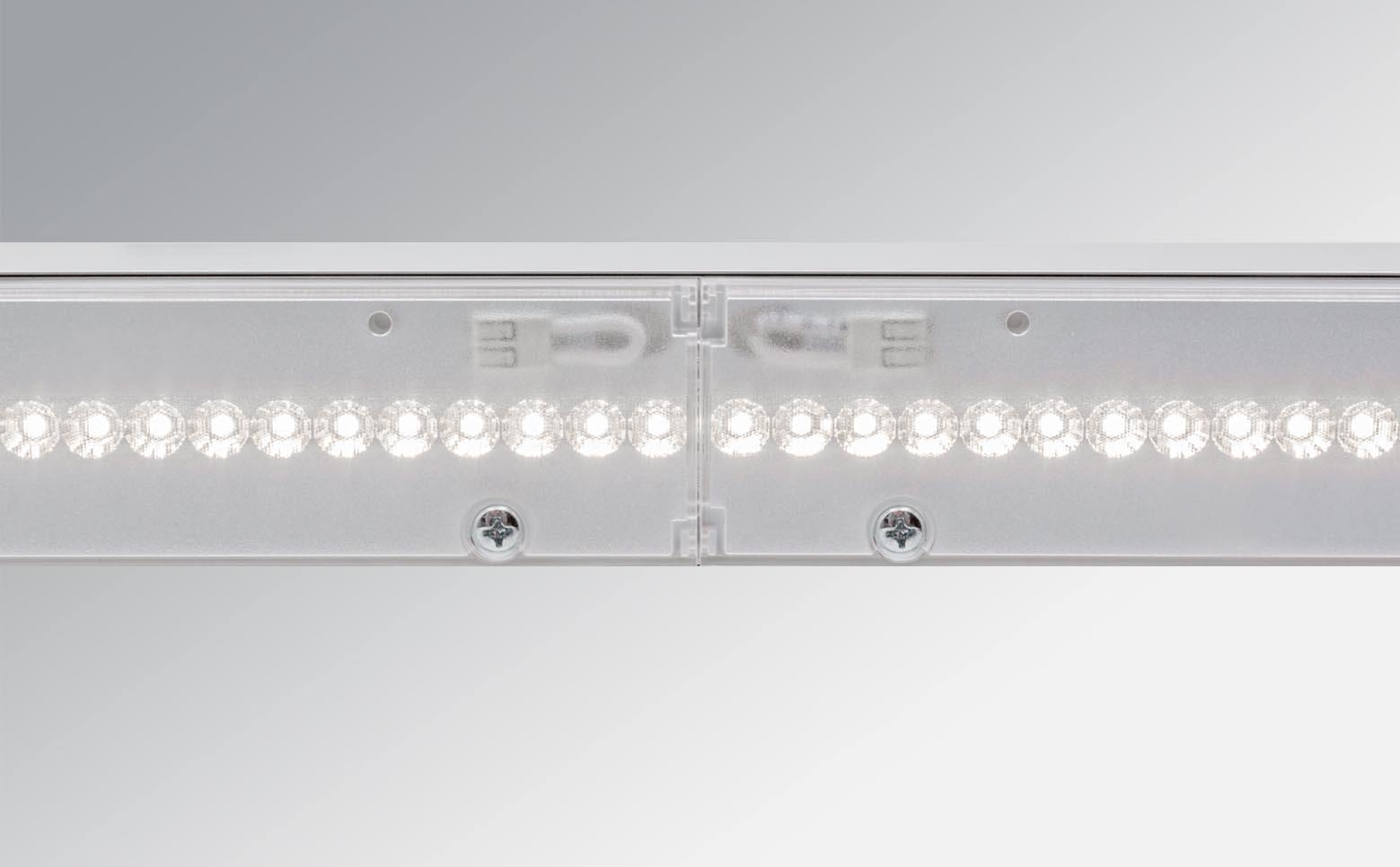 System housing is made of extruded aluminum profiles, anodized in natural aluminum, with possibility to form continuous lines.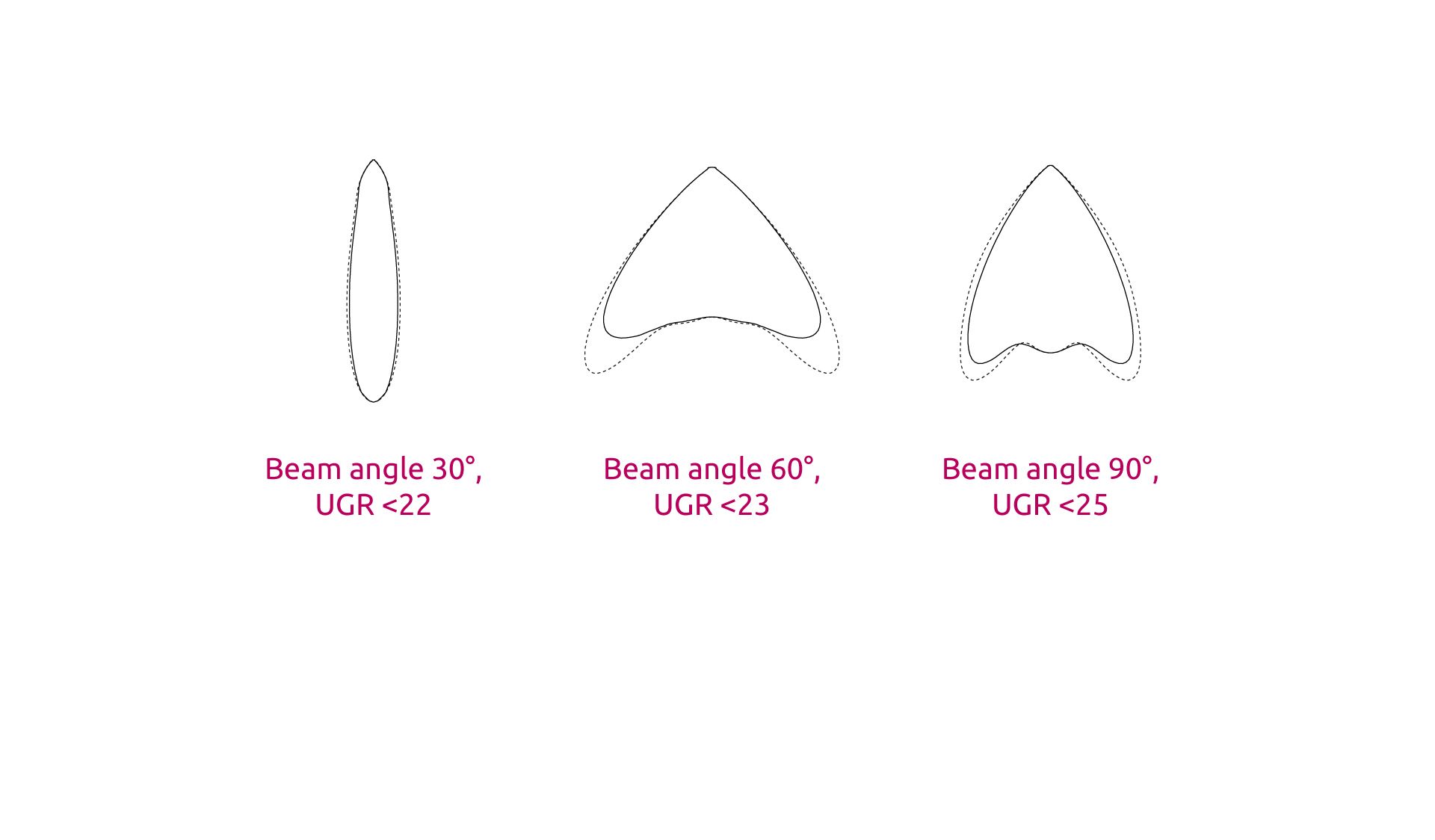 OPTICS
Various lighting effects are obtained by choosing one of three types of lenses, depending on the space and its organization: narrow beam (30°), wide beam (60°) and extra wide beam (90°). Energy efficiency up to 150lm/W. Optics made of PMMA.
LED source is Zhaga compatible.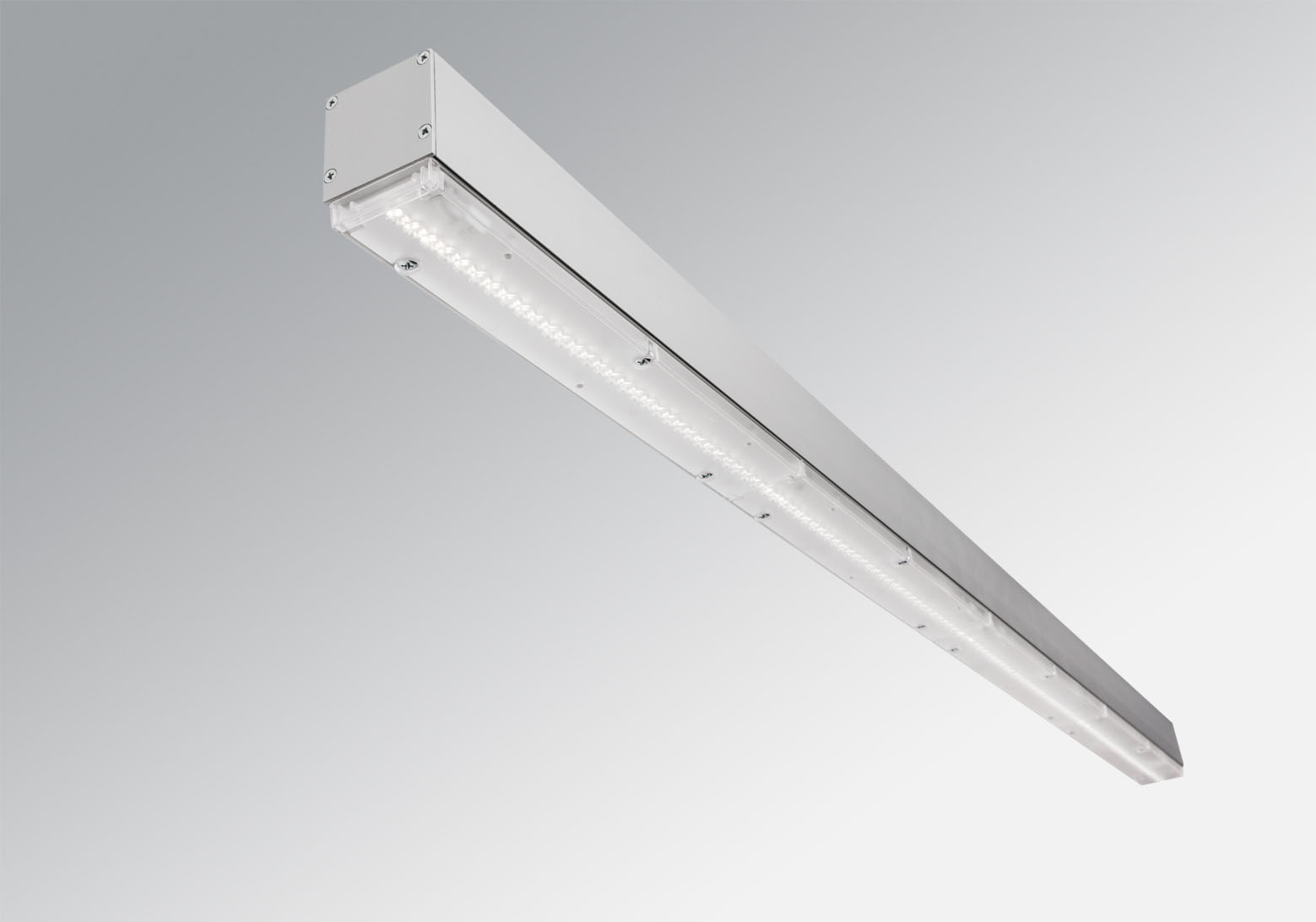 TECHNICAL DATA
Dimensions A/B/H 2400 / 46 / 55 mm
Ingress protection rating IP42
Finish anodized, natural aluminum
Weight – channel with mask 1,21kg /m
Weight – lighting module 1,00 kg / kom
Ta-20°C up to +45°C
Luminaire luminous flux (ta=25°) 15305lm
Total power 102W
Luminaire efficiency 150lm/W
Light colour temperature/ CRI, 4000K/ 80
LED service life, 54000h(L80B10)
Power supply 220-240V, 50-60Hz
Control gear ECG, DALI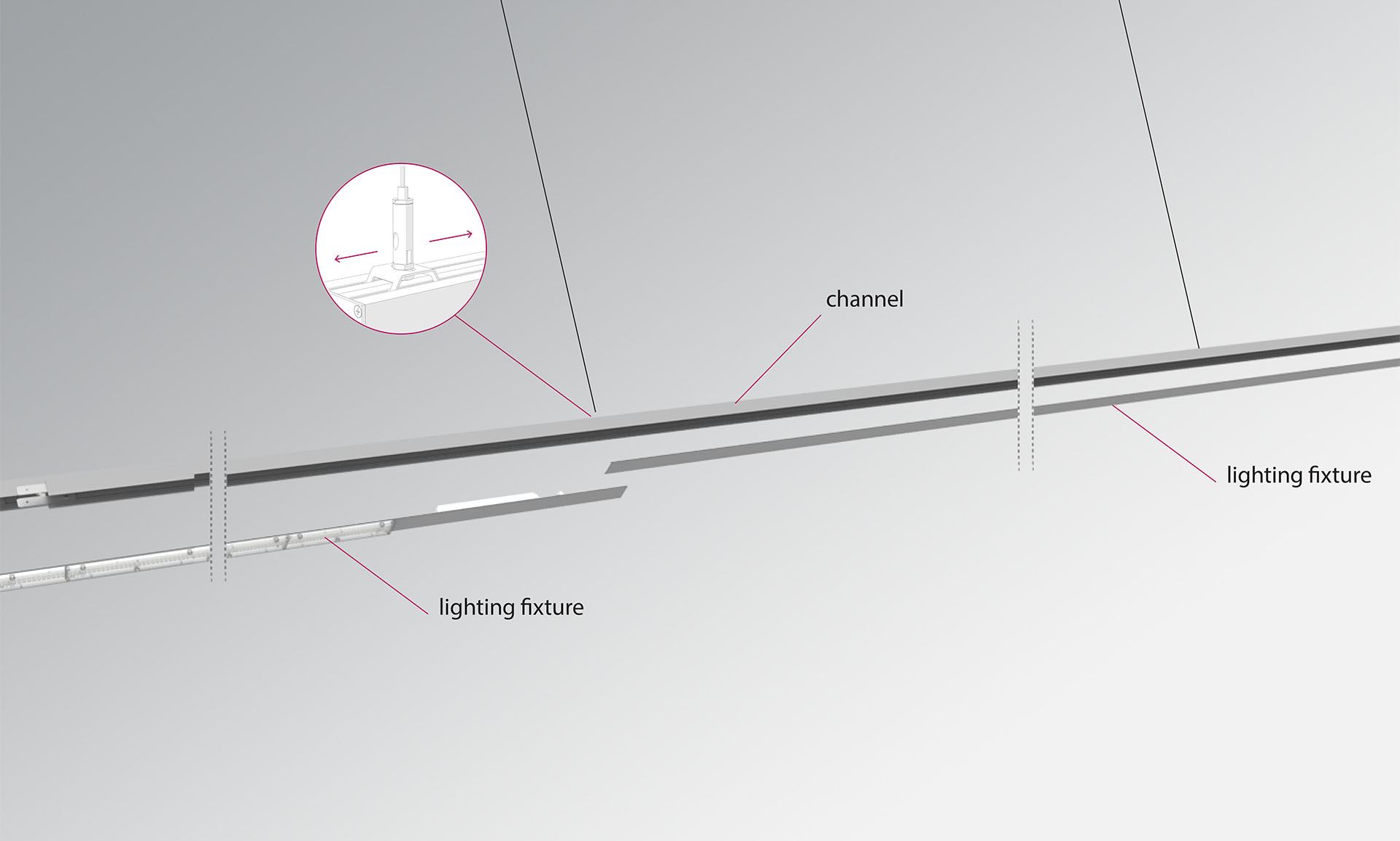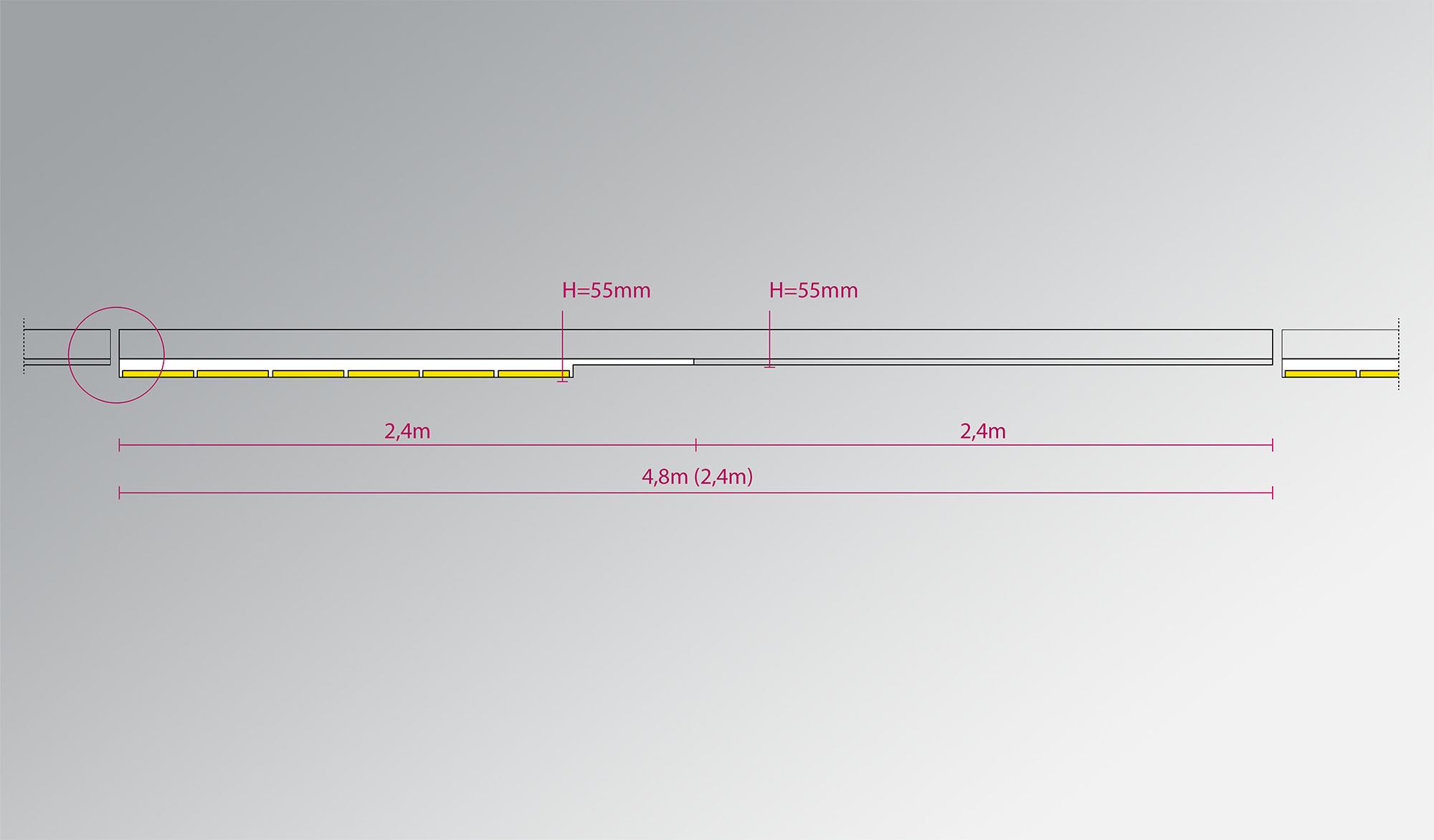 MODULE DIMENSIONS
Neo Linea Ind channel system consists of:
Channel, module length 4,8 m // Lighting fixture, length 2,4 m // Mask of extruded aluminum, module length 2,4 m // Suspension set of 2 kits (each kit consists of 1,8 m long wire and ceiling elements). Suspension points are flexible: mounting accessories slide along the channel. Installation with possibility of fine tuning of mounting height // All necessary equipment for mechanical and electrical module connection //
*System is trough wired (2.5 mm2) and has optional DALI dimmable driver.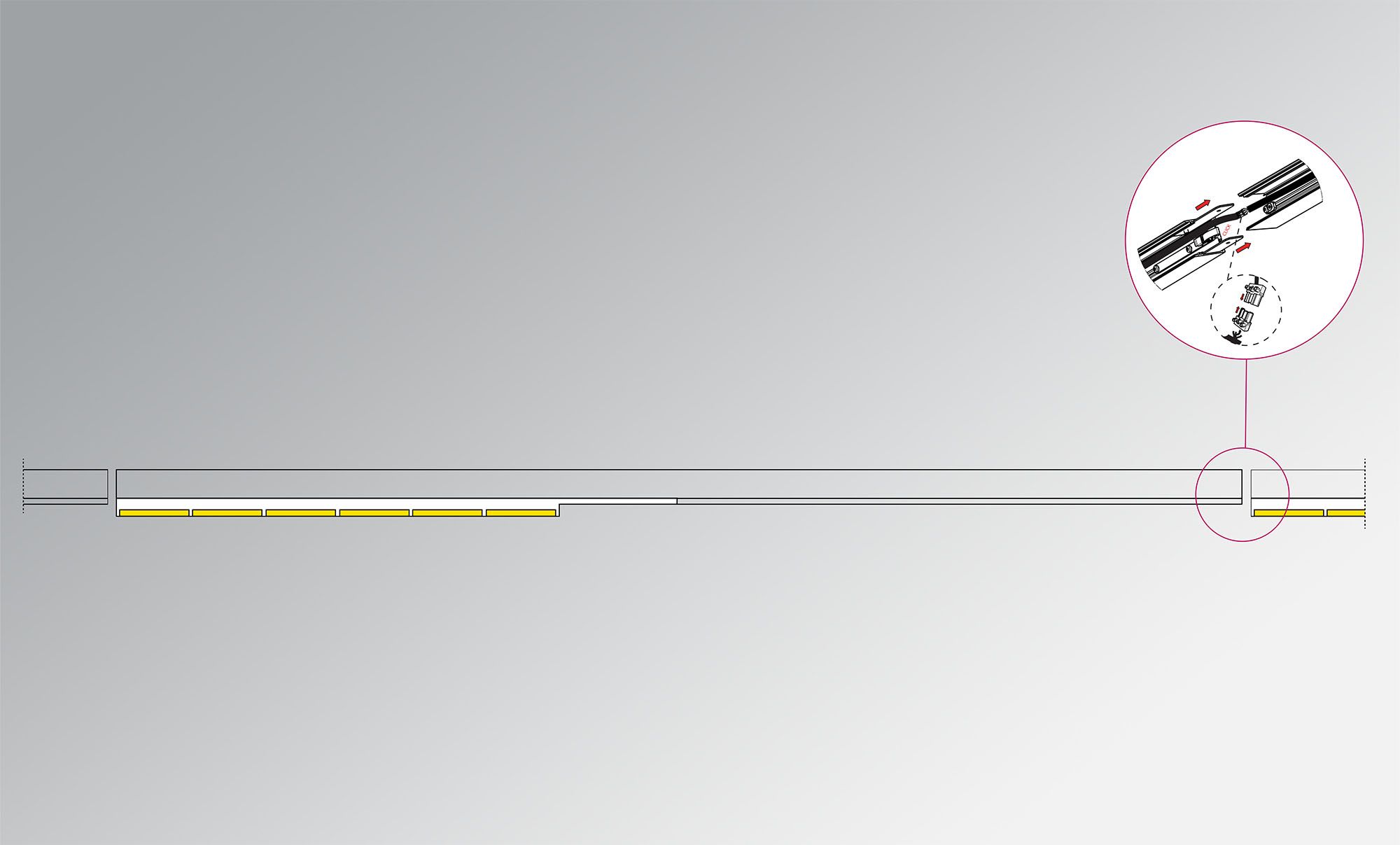 Mechanical and electrical connection of modules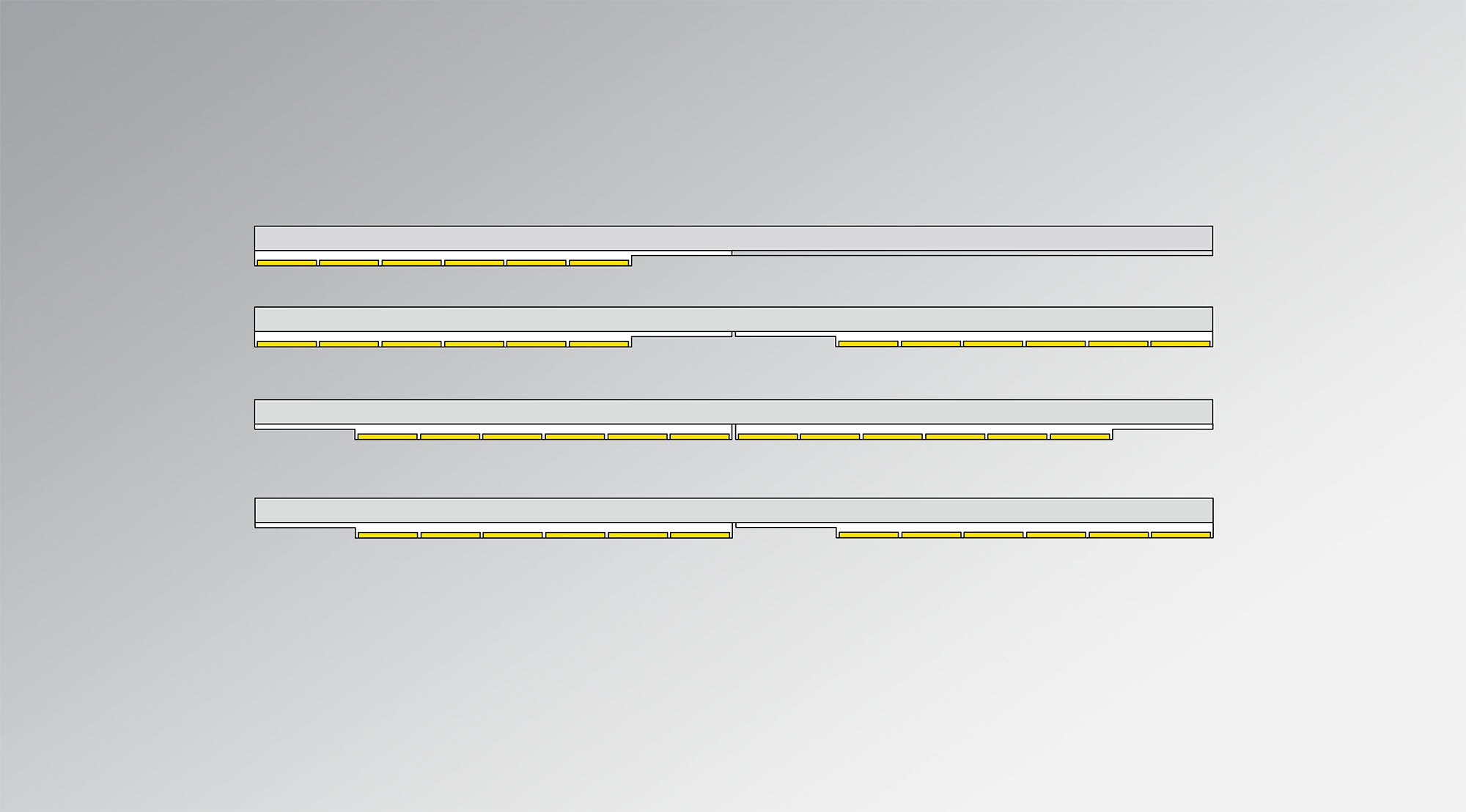 DIFFERENT SYSTEM CONFIGURATIONS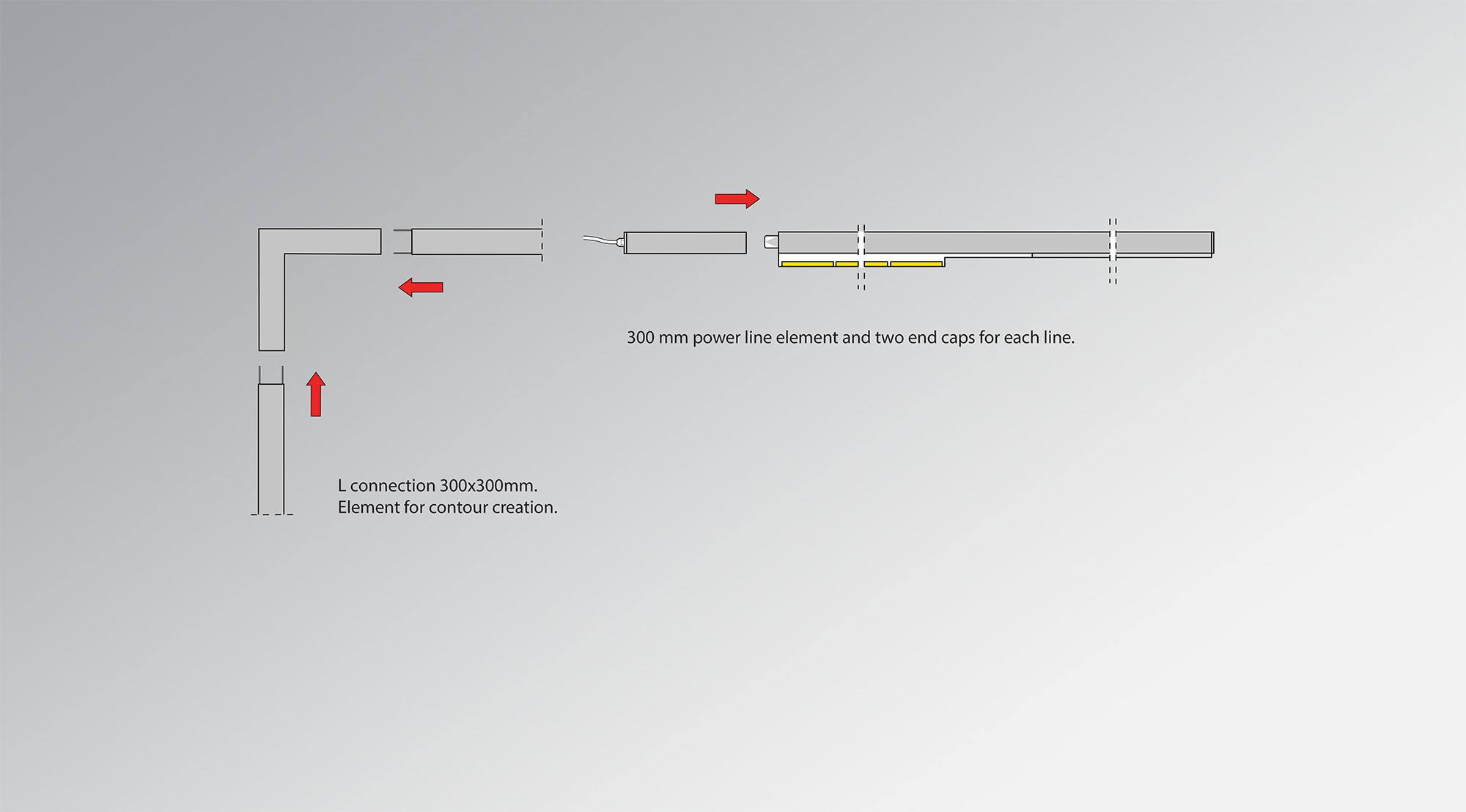 TOOL – FREE INSTALLATAION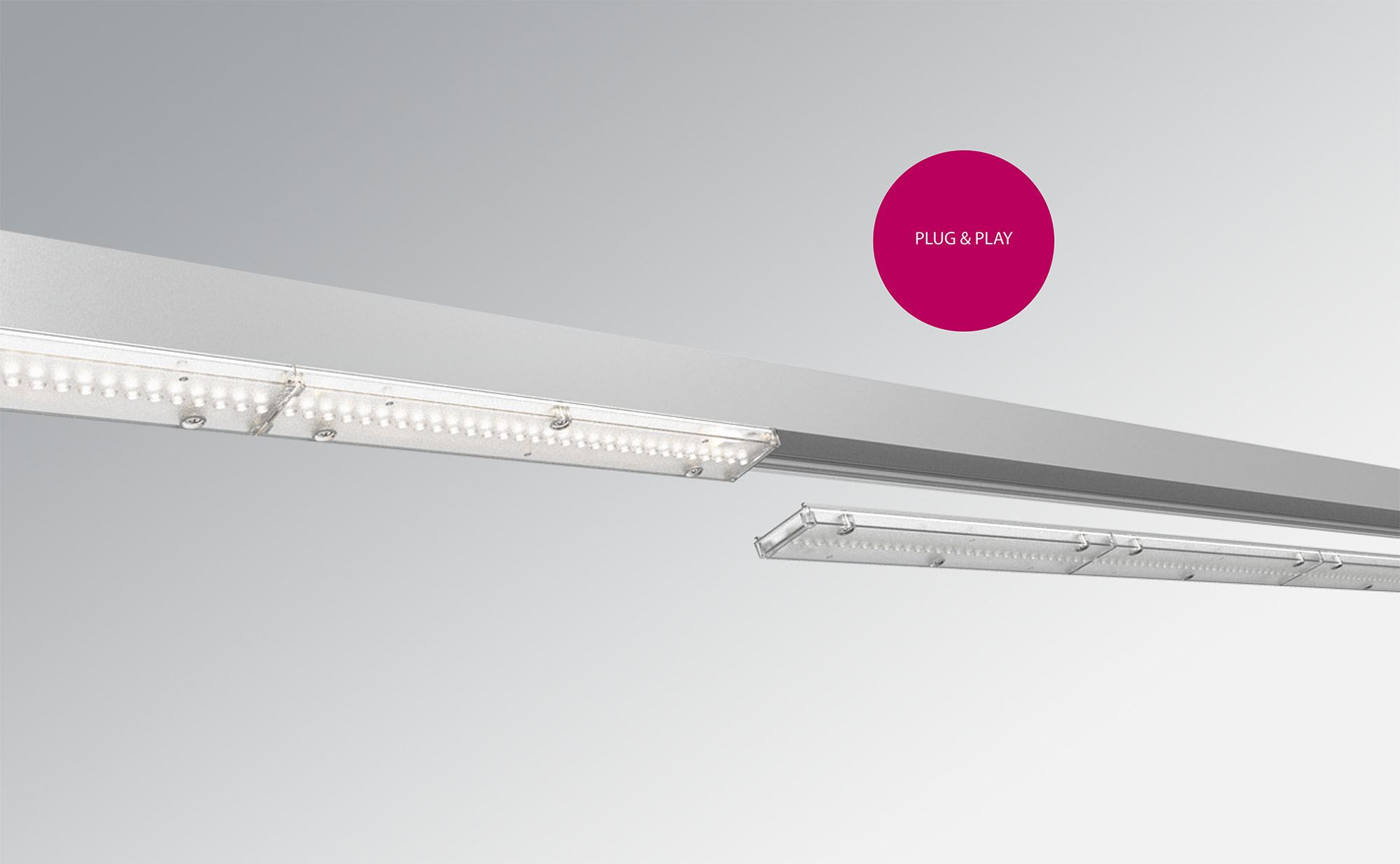 TOOL-FREE INSTALLATION
MOUNTING is very fast and easy, in plug & play way. Changing of configuration is possible, even after installation.
System is configured in a way that disconnecting of each lighting fitting will not affect work of others in line.
Previous
Next