With increasing climate and environmental problems around the world, the need for smart buildings is becoming more and more important. The concept of smart buildings is based on connecting all systems within a single building into a homogeneous system, which promotes controlled resource management and significantly minimizes costs.
Digitalizing the work environment in smart buildings is crucial for managing power consumption and preventing unnecessary waste. The innovative Power over Ethernet (PoE) technology is significant in this aspect since it enables the transmission of data and power over the same cable, which saves on electrical wiring costs. Thanks to PoE technology, all electrical devices can be powered and connected simultaneously, which greatly simplifies the communication between smart devices and the data collection process. In addition, Power over Ethernet is also designed to be used with wireless electronic equipment, such as Wi-Fi devices, webcams, VoIP phones, etc., via a wireless access point (AP or WAP).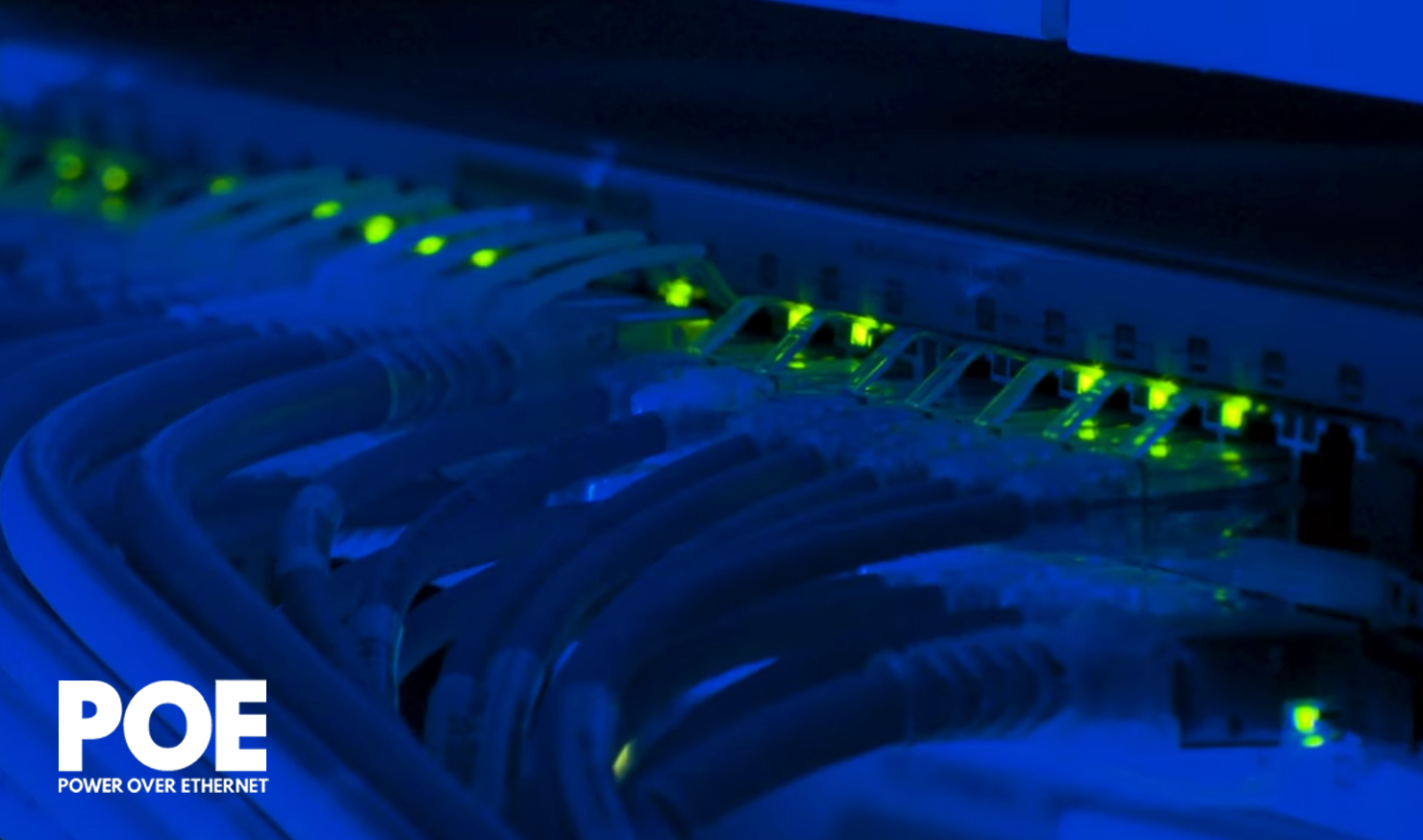 With the PoE system, we can achieve maximum control over all the devices in the building because, in this way, we can integrate everything connected to our network. Using sensors, we can control the activation of security cameras, door-locking systems, digital displays, LED lighting, etc. If the security camera is activated by movement, the LED lighting connected to the network through a PoE system can also be activated to help in clear video recording. In this way, we can also contribute to reducing power consumption by allowing lights to be turned off at times when they are not necessary.
Since this system is currently most advanced in the United States, while Europe is just beginning to take small steps in this direction, our company has improved its knowledge of PoE technology in collaboration with the world-famous American company Molex. After testing and configuring our luminaires to work with CoreSync PoE technology, BUCK became a member of Molex's CoreSync EcoSystem Alliance in the lighting sector, becoming a certified Molex lighting manufacturer and partner. In addition to internationally renowned companies such as IGuzzini, Waldmann, and many other well-known lighting manufacturers, there are only three companies in the European sector: Aurora lichtwerke, BUCK lighting, and JLC-Tech.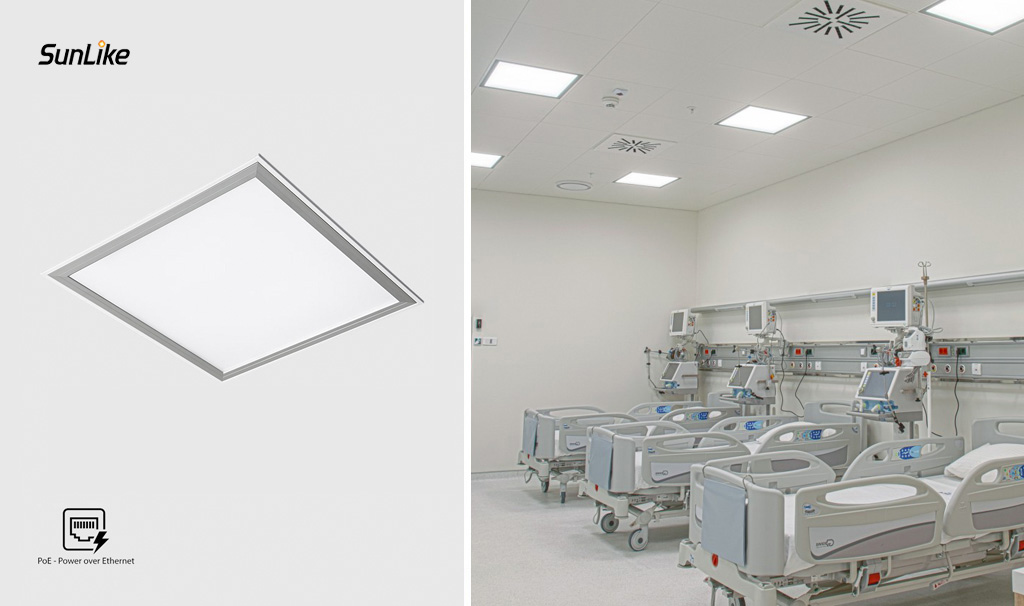 Using our team's knowledge, we developed the special CLEAN ROOM CLA Sunlike luminaire in PoE technology. This luminaire, designed for clean room lighting, combines two approaches:
1. energy saving and the ability to ability to interconnect into a network with other connected devices
2. well-being technology, focused on employees' mental and physical well-being, integrated through LED modules that provide a light spectrum most similar to the sunlight spectrum
How can our clean room PoE luminaires be useful for green building investors?
Since the goal of the green building concept is to reduce the negative impact on the environment and encourage the rational utilization of natural resources according to the principle of circular economy, economical LED lighting is an inseparable part of this puzzle. And we're not talking about LED lighting in general; we're talking about cost-effective LED lighting in PoE technology, which can bring significantly more benefits to the investor. Through a PoE injector, a 230V electrical flow is converted into a 48V direct current, which then powers our PoE luminaire in a clean room environment. After that, we can use the software to control its power according to our needs.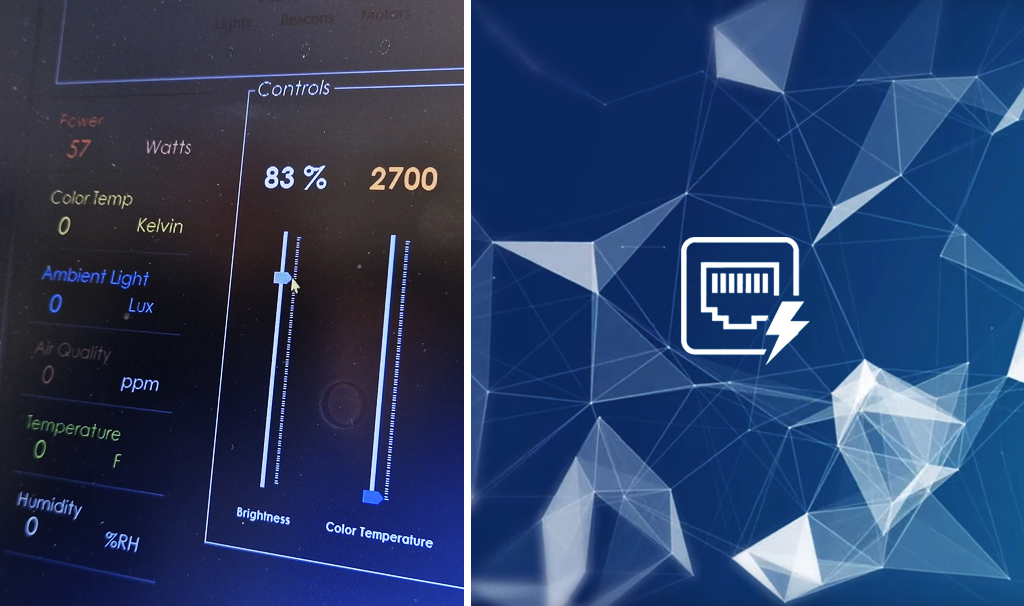 In addition to energy savings, by installing a BUCK luminaire in PoE technology, the project investor has the opportunity to complete one of the conditions for obtaining two very important green building certifications – LEED (Leadership in Energy & Environmental Design) and WELL (WELL Building Standard) certifications.
Adapting to a complex PoE networking system enabled our products to integrate into intelligent systems while maintaining our luminaires' quality, functionality, and high performance. In our BUCK LAB luminaire test lab, we examine every segment of our products to continue to match our quality, which has been recognized in the market for decades. In addition to continuous technological progress, it is extremely important for us to contribute to the green economy by striving to extend the life of our products and by turning to the principles of the circular economy. Connecting our luminaires to the PoE system is another step toward what each of us strives to do: preserve the green industry and our planet Earth.