-making the most sophisticated laboratory in the most challenging times-
Construction business is not fast nor simple. It is a complex branch involving lots of experts, materials, and a vast knowledge base. In medical construction, the complexity is several times greater, due to particularities of medical requirements including special construction of objects made of special materials.
All this combined in a tight deadline during the emergency pandemic state seems like a Hollywood movie.
Life can sometimes be just as exciting.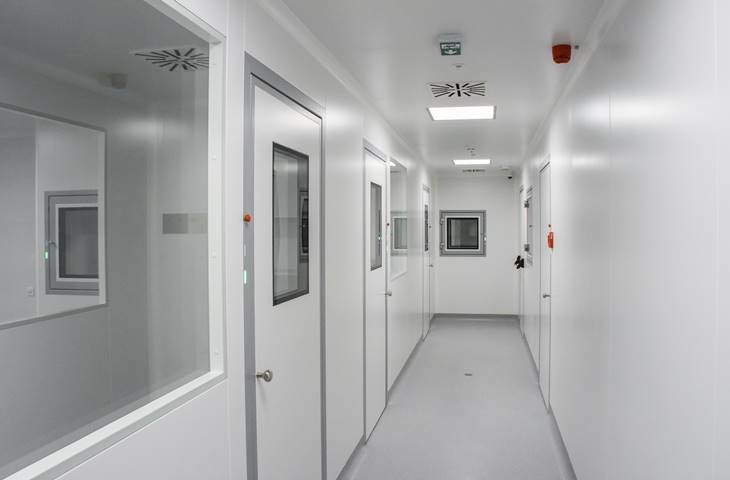 Clinical Center of Serbia – designated laboratory set-up
In March 2020, during the worldwide pandemic of COVID 19, which, at the time we are writing this, has not finished, it was decided to set up a designated laboratory within the Clinical Center of Serbia.
The scope of this new laboratory was to expand the capacity of daily testing and help the health system monitor and control the epidemic situation. Only two weeks upon signing of the donation contract between Serbian and Chinese government, the laboratory was inaugurated. Impossible, right?
Not quite.
The contractors GH holding and Delta Inzenjering, clean room specialists EuroCons group and Termovent, and BUCK as medical lighting producer have joined forces, experience and expertise, and contributed with design and ultrafast production, delivery and mounting.
That way, the medical and testing equipment, once arrived, could be immediately installed and ready to use. This would not have been possible without good understanding, cooperation, positive energy and extreme effort delivered by all the participants.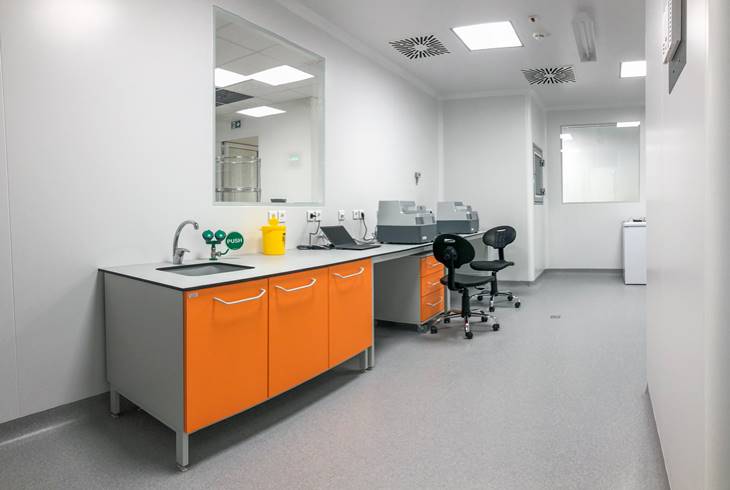 BUCK team – resilience and unity during the state of emergency
The production in BUCK was at that time on 30% of capacity, organized on voluntary basis- each employee working during the state of emergency wanted and had the means to come to work safely and work without compromising their and other people's health.
Though our staff is skilled in particular segments of production, everyone did more tasks than they usually would– the sense of unity and optimism prevailed, as well as purpose of the product in the times of crisis. Providing physical distancing between the employees was not difficult to implement, given that there were significantly fewer people in the plant.
Protection means such as gloves, masks and hygienic equipment were acquired with some difficulties, since there was shortage of these goods on the market. Thanks to the endeavor of our staff, the products were made in record production time, within the ambitious project schedule, without compromising quality.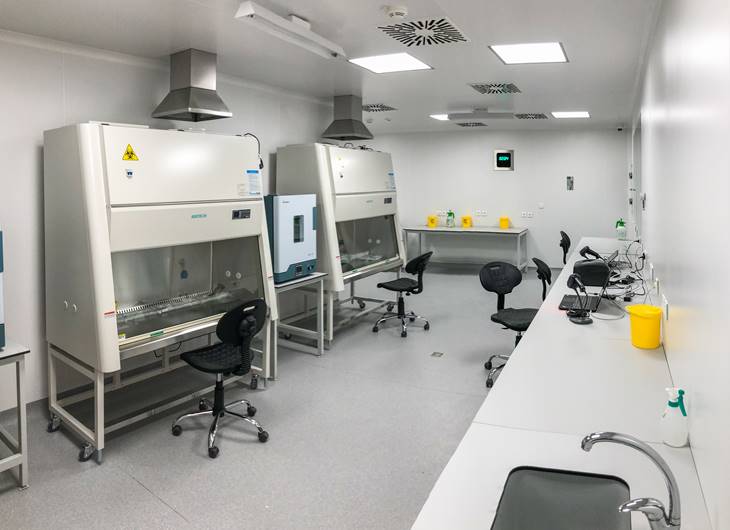 Project from the lighting perspective
The investor and donor provided the requirements regarding the space and lighting equipment. Based on this information, our team created a complete lighting design with appropriate photometric calculations.
The choice for the equipment was luminaire Clean Room, customized according to the specifications. The whole luminaire is completely sealed in IP65, with bactericide coating and serviceable from below without visible screws, as required. The product CLEAN ROOM has the Fraunhofer IPA certificate.
The inauguration of the laboratory Fire Eye (according to Chinese legend, it is an eye capable of seeing both spirits and devils) gained lots of media coverage, as it is of strategic importance for this and any potential future epidemics.
Technical details of the project:
Project start: 25th March 2020
Project deadline: 07th April 2020
Project included: lighting design, delivery and technical support in installation of luminaires for clean room and other spaces
Total laboratory surface: 700m2, out of which clean rooms: 220m2
We are grateful for the opportunity to contribute with our knowledge and highly performing products from the Clean Room family in containing the epidemics of the virus SARS-CoV-19. It is always a pleasure to work with the professionals from Termovent, with whom we have already collaborated on several projects in pharmaceutical industry in Serbia and Russia, on clean room projects. Photos courtesy of Termovent.