Football stadium in Sabac, going by the name of "Macva", is another one of BUCK's important projects, this time in the sports lighting range. This is the first football stadium with LED illumination completed in Serbia, competing in Super League and European competitions.
The whole design and lighting calculations are made according to UEFA Stadium Lighting Guide 2016, and in the text below you will get more information about the project itself.
Lighting solutions with BUCK expertise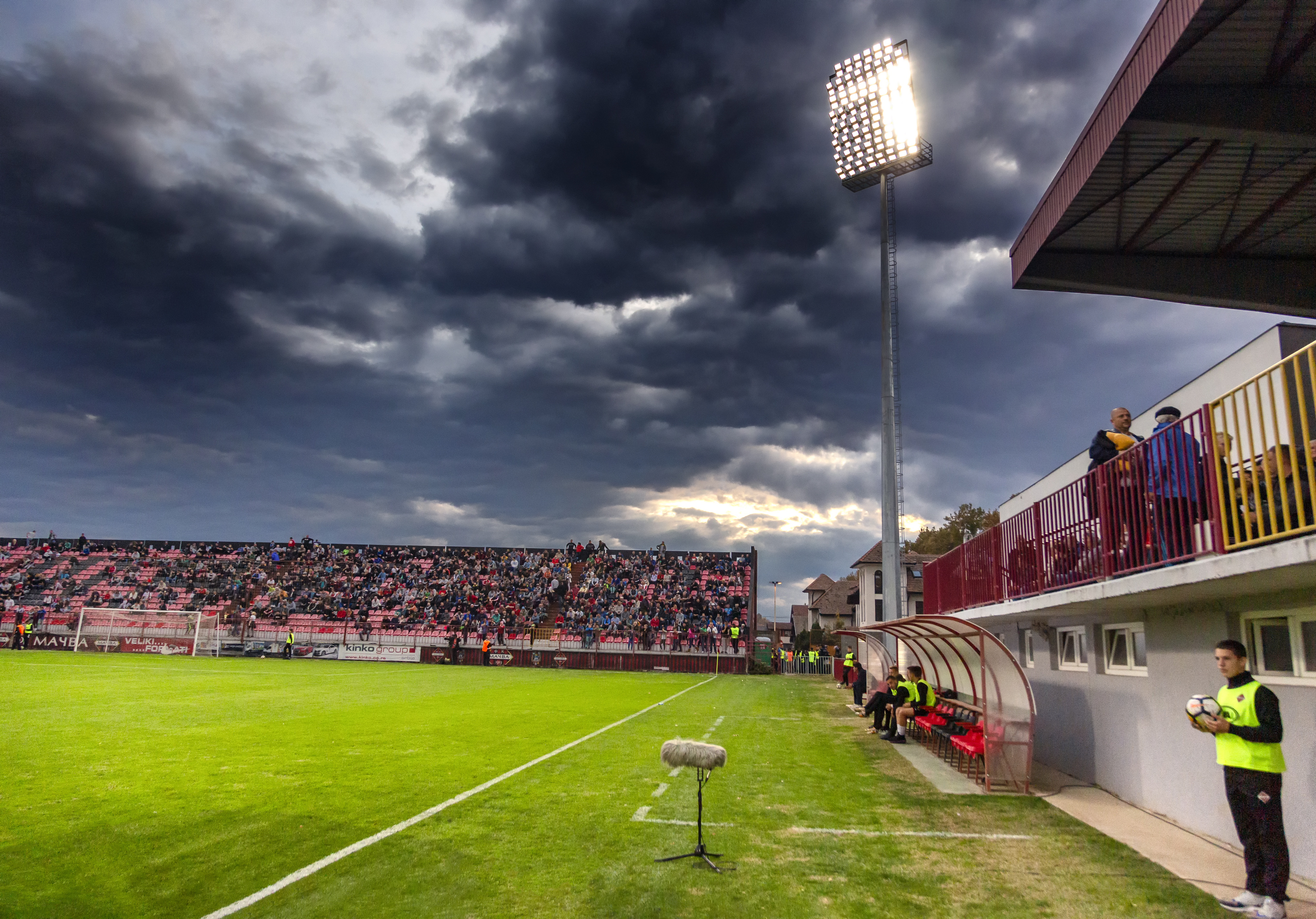 As you are probably familiar with, the fields of BUCK's expertise are architectural, medical, industrial, street, public and sports lighting.
For the project of lighting the football stadium Macva, company BUCK provided full consultancy and support in delivery and installation of floodlights, aiming and verifying the designed effects by measuring actual photometric performances.
BUCK's team of experts is able to provide support for such capital projects from lighting design in compliance with the valid recommendations, through the supply and delivery, to the positioning and verification on site of the designed performances.
BUCK sports lighting solution using LEDiL optics
BUCK's solution for the lighting of this stadium is based on four masts, with each mast being placed in the corner of the stadium, while the floodlights are mounted on consoles on heights ranging from 35m to 50m.
For this purpose, BUCK has utilized LEDiL optics, an appropriate choice of variety of more than thirty different matching options in optics, that allowed sport lighting designers to solve almost every project calculation with BUCK's LED floodlight VECTOR.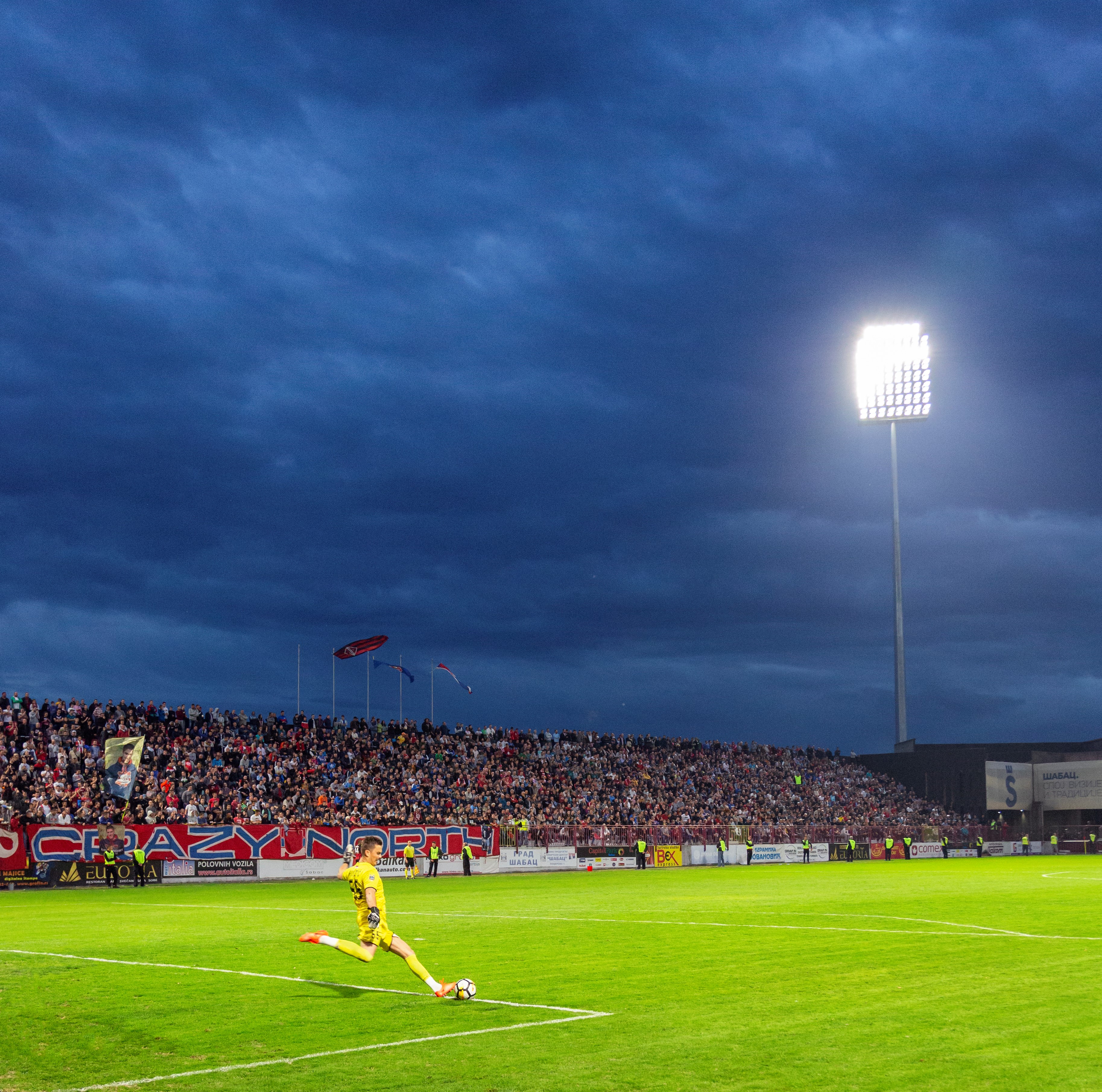 LEDiL optics as a regular in BUCK luminaires
Every luminaire developed in company BUCK for outdoor, industrial and sports lighting purposes incorporates LEDiL optics, and there are multiple reasons for that.
LEDiL offers a high output ratio (LOR) and very precise direction of light, which made the system an obvious choice for its reliability and efficiency. Aside from this, the system is highly flexible and universal, which makes it a great match for BUCK's outdoor solutions, and it was no different for this specific project.
Excellency, durability and quality of the craft and materials are out of the question, along with technical support.
The functionality of VECTOR solution
VECTOR is a family of high-quality and energy-efficient luminaires, designed to illuminate sports facilities. This type of floodlight is suitable for a wide variety of sports, whether they take place indoors or outdoors, such as in this case.
The product used, VECTOR is an LED sports floodlight with a concept, open housing and unique characteristics such as a high percentage of light output (LOR> 93%) and a very precise light beam, with the narrowest being only 13 degrees.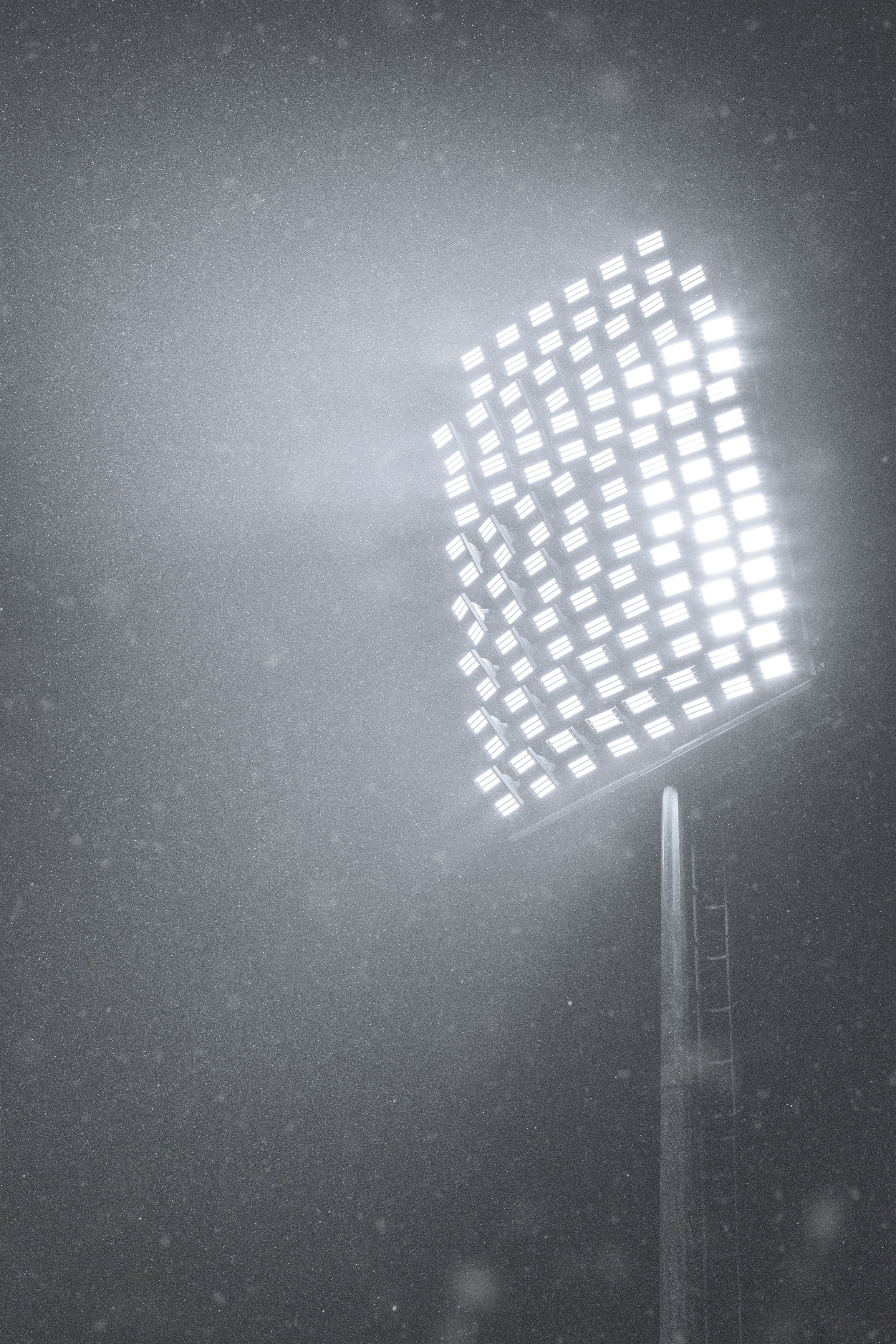 The technological precondition for the creation of this product was the integration of LED modules with top quality lenses, sealing mass, enabling the concept of an open housing. This eliminated the need for an additional protector, thus avoiding unnecessary light scattering and losses in optical efficiency.
This edition of the VECTOR 12 LED floodlight is with lens type C14541_HB-2×2-RS in the amount of over 12,000 pieces for this project. The final confirmation of the high quality of the product were the photometric measurements performed on the spot, after mounting and positioning, which fully corresponded to the previously performed software calculations.
Benefits of using VECTOR sport floodlights
VECTOR is an excellent choice for energy-efficient lighting of sports facilities thanks to the latest generation of optical and electrical components.
Taking into account the longevity of all components (> 100,000h), the need for maintenance is drastically reduced, leading to additional savings.
Thanks to the optimal radiator solution, the VECTOR achieves excellent performance even at extreme temperatures.
VECTOR reflectors and HID solution comparison
The power savings compared to the HID solution with 2000W reflectors and Buck VECTOR floodlights is more than twice – 168pcs x 2150W compared to 254pcs x 660W (2.15x).
The ratio of the entire investment when looking at the purchase of the entire solution, reflectors, poles, reflector supports, installation is 1:1, identical.
In addition to savings in power of about 2.2 times, there is a significantly lower inrush current of the LED solution compared to HID. The inrush current itself is 4-5 times higher than the nominal one, which means that you have an additional cost on the electricity bill on the maxigraph, which is not negligible at all, it is higher than the consumption item.
Maintenance cost with Buck's solution is practically zero, counting on L70B10 100,000h. As for the HID solution, you have to replace light bulbs on average once a year (their lifespan is only 1000h), which is about 25,000 EUR annual maintenance.
Fast ignition, in less than a second the LED reflector turns on at 100% brightness, it can be turned on and off without any consequences 100,000 times, unlike HID where there is a 5 min re-ignition interval AND where each ignition damages the bulb.
The entire investment is programmable, with different types of protection, overvoltage, thermal, short circuit, overload, not to mention very precise light beam and no light pollution whatsoever.
VECTOR reflectors are more stable, without flicker, which is extremely important for HD recording, while the power factor is 0,99, which means it doesn't contaminate the electrical mains.
Project owner benefits
So, what are the crucial benefits that a project owner can collect from a solution such as this?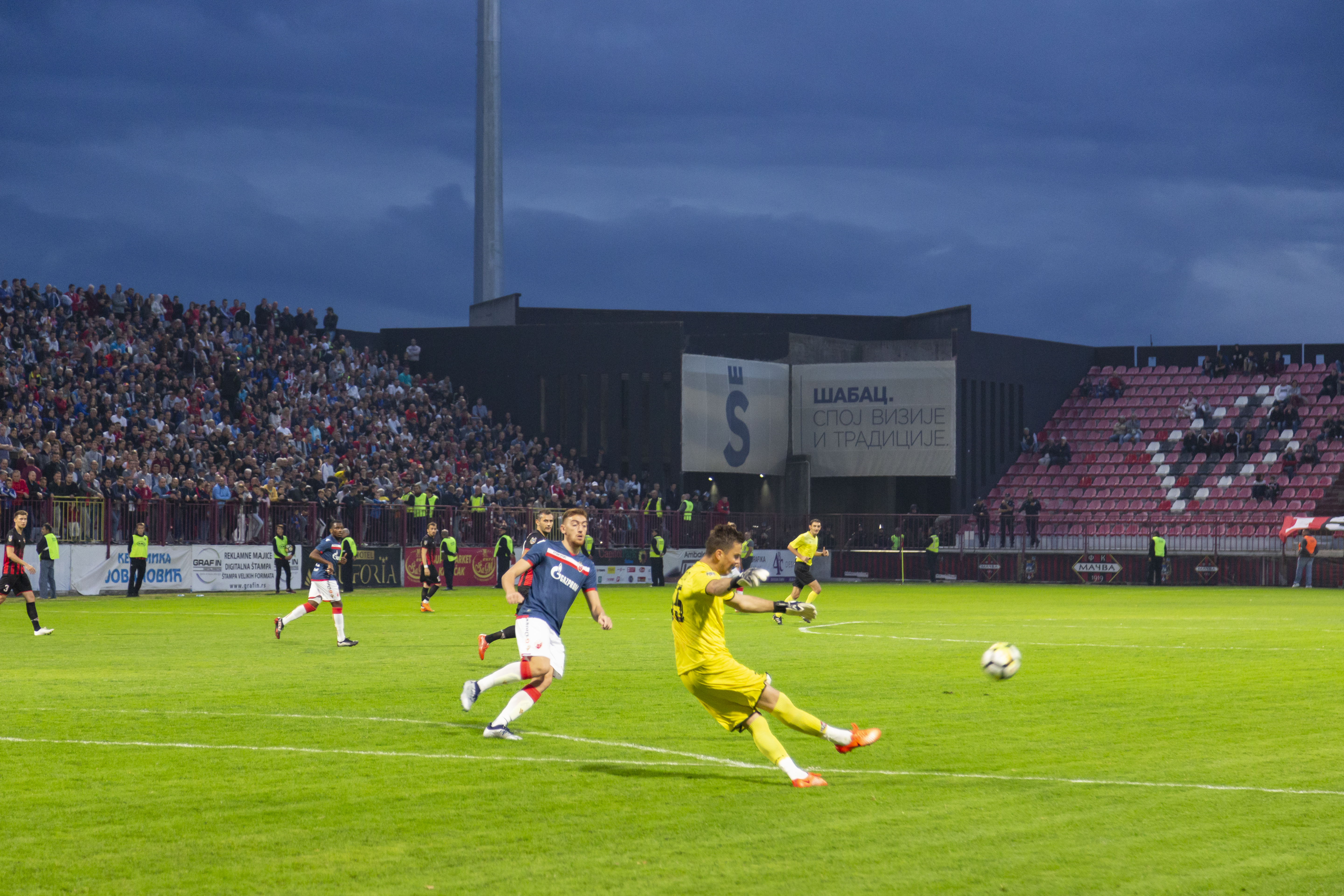 The first and the most obvious one is: energy efficiency. The project owner accomplished 2.2 times in power savings and more than 55% energy savings, compared to standard HID reflector solution thanks to LEDiL optics and high efficiency LED modules.
The other two are low maintenance and environmental benefits. Given that large stadiums have broadcasting equipment in the form of giant LED screens, it is important for the flickering to be reduced to a minimum.
We have accomplished just that, with LED's having low flickering levels suitable for HD television broadcast, as well as flood lights turning on to full light flux level instantly.
Another benefit is the wide range of programmable features that offer the client various light scenes and effects. Project owner didn't do additional low voltage power substation, and the cost in electrical installations was remarkably lower.
Project data:
Name: Football Stadium "Macva"
Location: Sabac (Serbia)
Purpose: Sports and entertainment
Year of completion: 2020.