An important factor in every production industry is their logistics. It supports the pace of manufacture, making sure that the goods are handled and dispatched in the appropriate time and conditions.
This is the study of lighting approach of a warehouse for pharmaceutical company Hemofarm.
Hemofarm is a leading generic pharmaceutical company that has been operating in Serbia for six decades. As part of the global STADA family, Hemofarm strives to respond in the most appropriate preventive and therapeutic way to the needs of the community, and more than 3,500 employees make sure that high quality medicines reach end- users in a timely manner. Company now has its production facilities throughout Serbia and the region – in Vrsac, Sabac, Dubovac, Banja Luka and Podgorica.
BUCK has built a strategic partnership with Hemofarm to implement the top of the class lighting in reconstruction of their existing plants and construction of new facilities. This collaboration was first established when BUCK introduced the Clean Room luminaire into its production portfolio, about two decades ago, and has been active ever since.
The large volume of drug and supplement production requires impeccable logistics to support the dynamic pace of sales and distribution. That's why, in 2017, Hemofarm decided to invest in the reconstruction of lighting to optimize maintenance and energy consumption in the warehouse of final products named M005.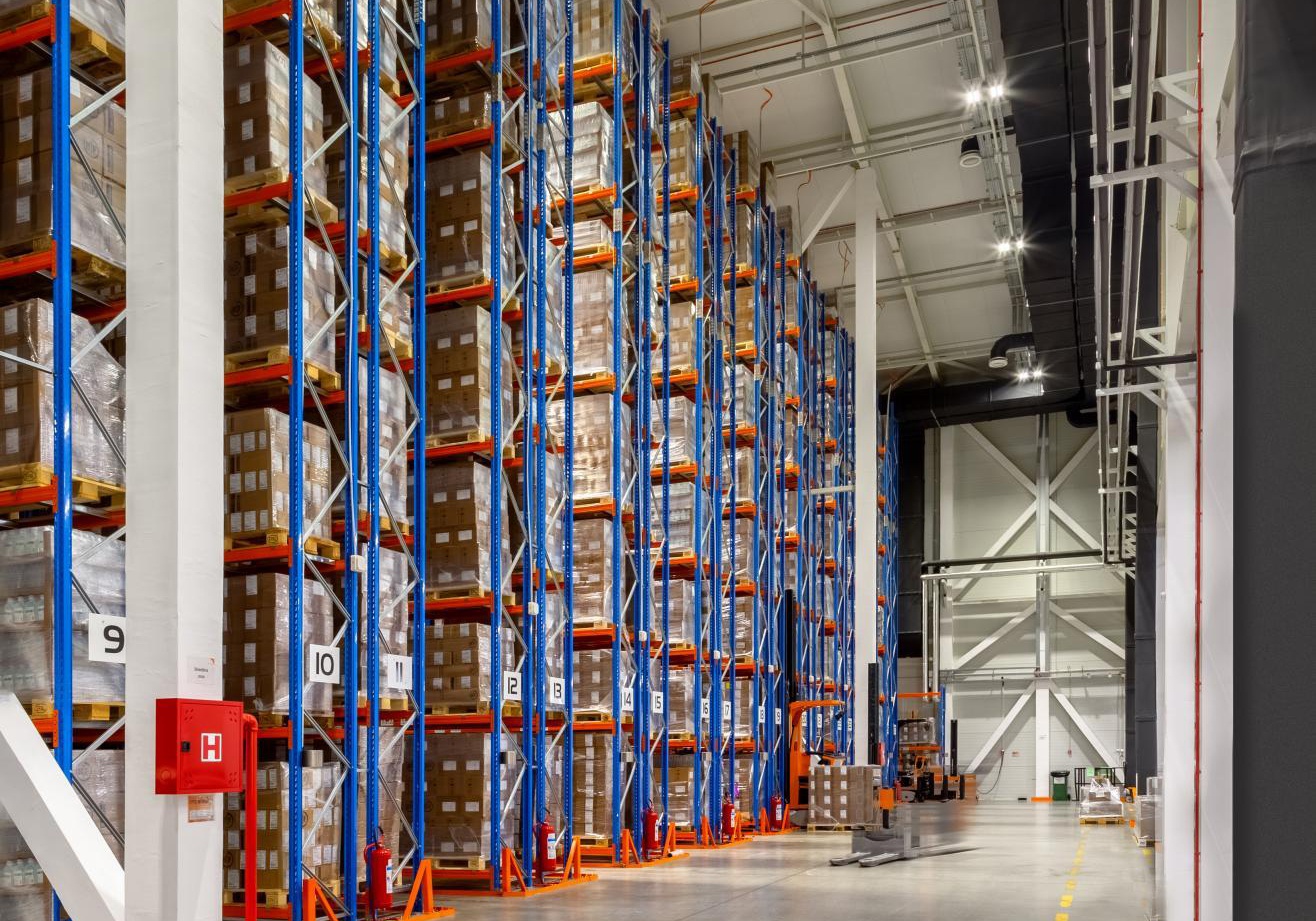 This lighting solution was designed with Tangram HB industrial floodlight.
The particularity of the space and project assignment is the mounting height of floodlights h=13m, between the 12.5m high- bay racks with only 1.4m of communication space in between. In this space without natural light, with minimum use of two shifts, the project requirements called for a lighting level of 200lx on the floor.
BUCK's lighting solution was adopted because it included the required parameters with significantly lower installation power than competitors on the project, due to the optimized light effect of TANGRAM HB4-O. This lighting solution, with an installation power of only 4.7W/m2, enabled savings on electricity consumption of 70% yearly.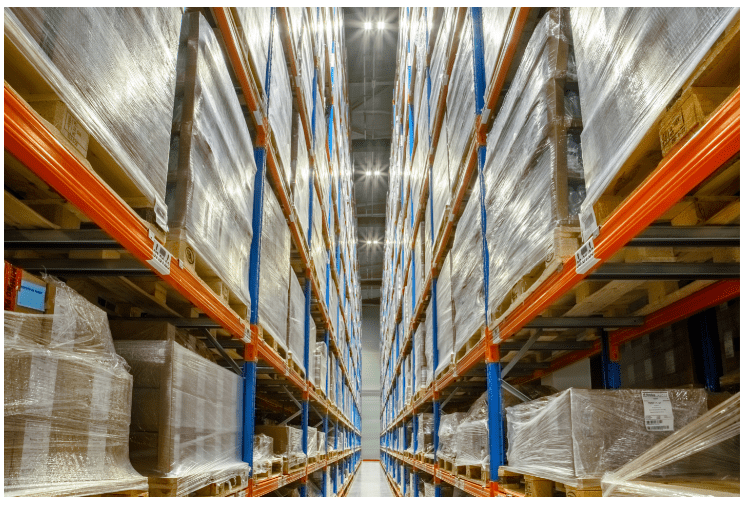 BUCK, in cooperation with its partners, also designed and delivered emergency lighting for this facility.
Project data:
Name : MAGACIN 005 HEMOFARM
Location : Vršac (Serbia)
Purpose: Warehouse of final producs
Area: 2500m2
Year of completion: 2017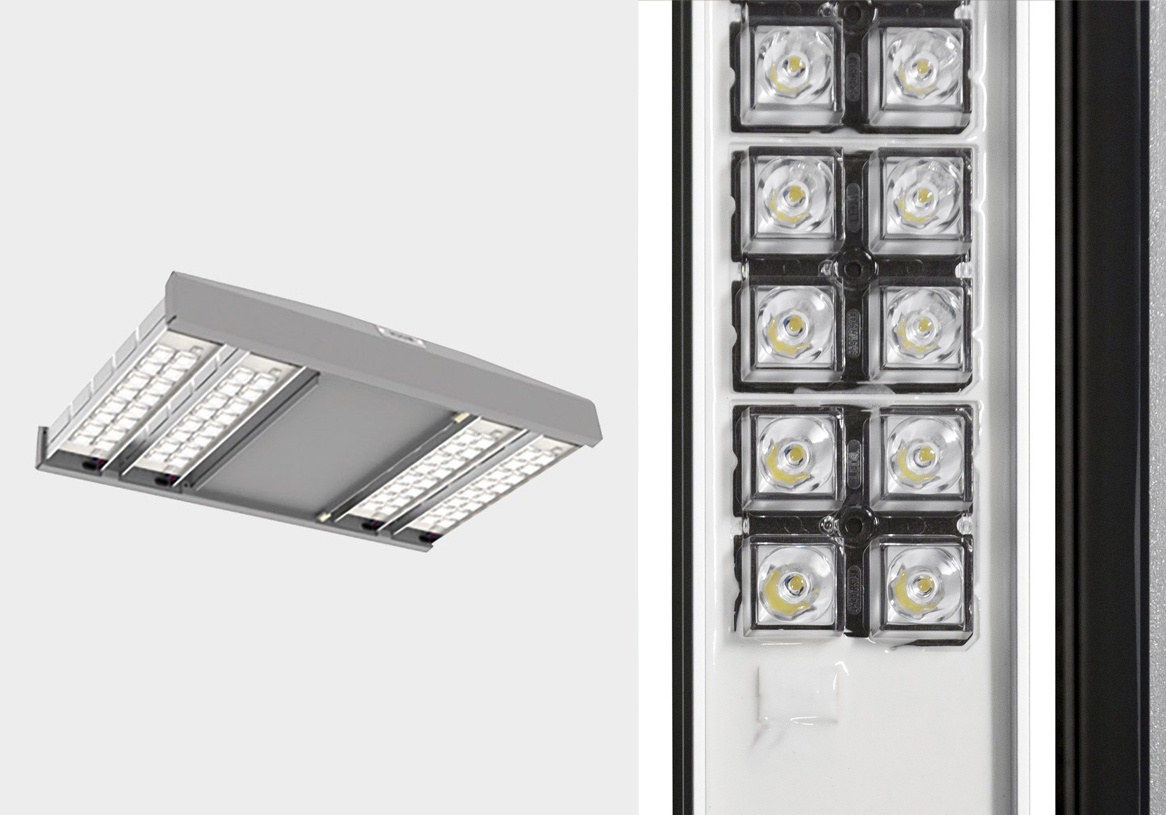 Tangram HB is a floodlight initially developed for lighting of high industrial production halls and high-bay racks (the first application was in the Vossloh-Schwabe factory, within the Panasonic Group, which still successfully produces electrical components for the lighting industry). It is also one of the first examples of application of open housing concept adopted in BUCK back in 2012.
One of the qualities of this floodlight is also in a wide range of different lenses that provide different light effects, depending on the application (bat wings, narrow beam, wide beam, asymmetrical, etc).