Light Building Frankfurt 2020 x BUCK Lighting
We were proud to announce our participation in the Light+ Building Frankfurt 2020 - the world's most renowned trade fair that combines the fields of architecture and lighting technology.
NOTE: Due to existing threat of Coronavirus and the declared pandemic, organisers have decided to postpone Light + Building fair from September 2020 to March 13th 2022. We're looking forward to seeing you then, and in the meantime you are welcome to explore our world of professional high quality LED lighting.
Light + Building represents a crucial event for all key sectors in the integrated building planning in one place.
Our attendance at Light+ Building 2020 event will be once again in the domain of LED lighting, the field in which we possess considerable experience, knowledge and reputation.
We are happy to announce our latest achievements in the segment of LED lighting - the result of passionate research, in order to inspire progress and future improvements in the trade.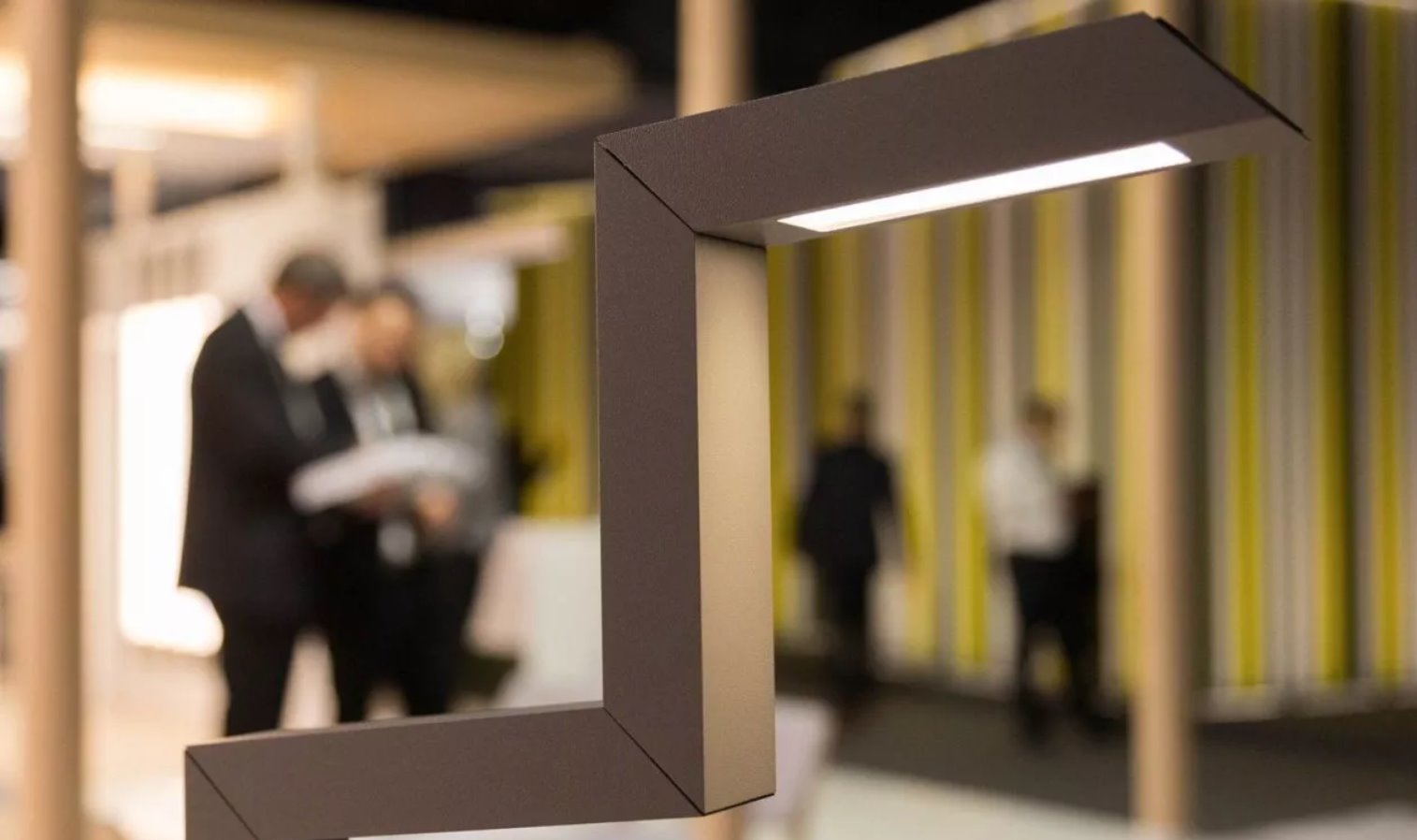 New in 2020
New products
An important fair such as this one is a great occasion to promote new products and technologies. So, next to some improved products of our standard range, we will be presenting the lighting solutions for tunnel, metro and railway stations, Ex proof luminaires, new luminaire designs…
Next generation technology
The progress of the lighting branch is visible not only in the reduced energy consumption and special optical effects, but also through elaborated lighting management systems. We will be presenting some of them in Frankfurt:
Internet of Things (IoT)- through tablet or smartphone, it will be possible to manage the luminaires in our Belgrade showroom and have real time transmission online.
Power over Ethernet (PoE)- we will have lighting fixtures plugged onto ethernet, just as used in Georgia Pacific office building, Chicago, Il.
Bluetooth management system (Blue to Mash) enabling management through Bluetooth protocol
Smart street city lighting- for our street lighting installations.
New brand
In 2020, we introduce a new architectural lighting brand for the EU market, BUDEC. BUDEC carries on with the tradition of delivering high quality lighting systems with cutting- edge optical lighting technology and holistic design. Esthetical consistency and diversification of light effects enable a systematic approach to design and execution of most complex buildings in the simplest possible way.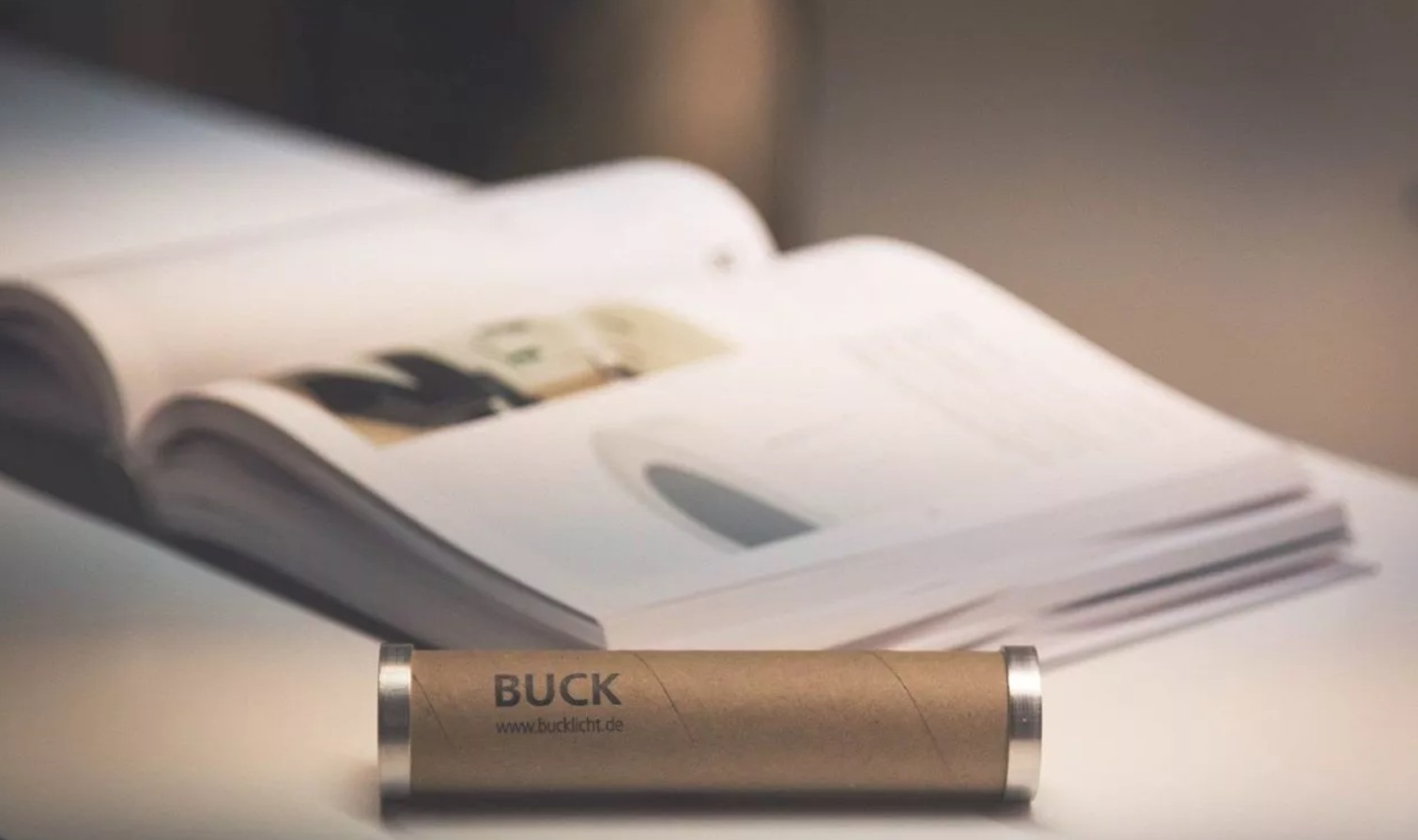 Experience and invariable values
Quality
Our products are in the premium quality range, as are our services and everything we strive for. Excellency is the keyword in all our departments and actions, it's in our mission and each one of us feels personally responsible for maintaining such a course. And we are dead serious about this.
Modern design
BUCK has dozens of international recognitions for design. We approach the practical part of design with the same attention as we approach the esthetical part of it. By combining ergonomy with beauty and elegance, we achieve luminaires and lighting systems that not only look good, but are easy to install and use.
Passion for light
Lighting professionals, but also lighting enthusiasts. Only true passion and love can make exceptional results. ,
Frankfurt Light + Building fair - leading lighting fair in the world
Frankfurt lighting fair is an important event for the trade, always striving to showcase intelligent and networked solutions, technologies that face the future and design trends that currently rule the industry.
Every other year, more than 2300 exhibitors present their innovative approach, and we are excited to be a part of this significant display once again.
Light + Building 2020 event is a trade fair that covers innovation and building services systems, seeking to promote the integrated planning of building services systems with a unique product spectrum.
This is the world's largest fair for lighting and building service engineering, exhibiting solutions both for reducing the energy consumption of buildings, and raising their levels of comfort.
Light + Building lighting segment
The lighting segment is one of the key sectors in this fair that combines the respected fields of architecture and technology .
Frankfurt Light+ Building fair is the world's largest stage for the lighting market. It hosts the spectrum of different exhibits that include designer luminaires in a variety of styles, technical luminaires of different forms and uses, as well as technical lighting - with an exquisite range of components and accessories.
BUCK Lighting will be exhibiting our new and inspiring products for the 6th time in a row.
Twenty years of Frankfurt Light + Building Fair
Frankfurt Light + Building fair has been around for twenty long years of splendid pioneering work on lighting and connected building technology, organized by Messe Frankfurt.
Messe Frankfurt is one of the world's largest trade fair, congress and event organizers with over 2500 employees on 30 locations. BUCK Lighting has been exhibiting at this fair for 10 straight years, since 2010. It's a group that takes good care of the business interests of its' customers, providing a comprehensive range of services, such as renting exhibition grounds, trade fair construction and marketing, as well as food and personnel services.
The Frankfurt Light + Building fair connects lighting and building service technologies to create visionary networks, reaching its' peak in 2020 - 20th year of its' existence, under the motto "Connecting.Pioneering.Fascinating".
This magnificent fair is the unique catalyser of the 21. century - guaranteeing larger efficiency, comfort, health and security, for the greater portion of the world's inhabitants. This is the occasion that influences light design oriented to the future.