Product
details
GENERAL Recessed luminaire for clean rooms with high energy efficiency.
OPTICS Opal diffuser made of polymethyl methacrylate (PMMA), specially formulated to meet requirements for optical quality, homogeneity and specific surface properties. Ideal for use in the food industry, due to the fact that it does not contain toxic substances.
The frame of extruded aluminium of special construction, provides a high sealed degree of the luminaire, while forming a flat surface simple for maintenance.
HOUSING Housing consists of two parts: the outer and inner housings. The outer housing is made of 0,8 mm thick steel sheet. The inner housing carries electronic components and is connected to the construction of the diffuser carrier. The surface is protected with antibacterial epoxy-polyester white powder, which is resistant to detergents. The construction ensures complete sealing with the ceiling. The connection of the two parts with the spring plate system is sealed. Easy mounting. Steel cables provide additional safety.
APPLICATION Applicable to monolith, panel and modular ceilings.
EQUIPMENT Supplied with mounting kit.
ADDITIONAL Zinc primer housing coating for corrosion prevention available upon request.
Technical
data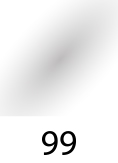 | Order code | Description | A/B/H[mm] | a/b/h[mm] | WEIGHT [kg] | FLUX [lm]* | IP | UGR | Total Power [W] | CCT [K] | CRI | Led Service Life |
| --- | --- | --- | --- | --- | --- | --- | --- | --- | --- | --- | --- |
| 9032101XY | CLEAN ROOM CLD 600 /840 | 595/595/108 | 580/580/160 | 12.00 | 4789 | IP65 | <22 | 34.0 | 4000 | >80 | 60000h L90B10/ SDCM 3 |
| 9032102XY | CLEAN ROOM CLD M625 /840 | 620/620/108 | 610/610/160 | 12.00 | 4789 | IP65 | <22 | 34.0 | 4000 | >80 | 60000h L90B10/ SDCM 3 |
| 9032103XY | CLEAN ROOM CLD 1200 /840 | 1195/295/108 | 1180/280/160 | 14.00 | 4672 | IP65 | <22 | 34.0 | 4000 | >80 | 60000h L90B10 /SDCM 3 |
| 9032201XY | CLEAN ROOM CLD 600 /940 | 595/595/108 | 580/580/160 | 12.00 | 4792 | IP65 | <22 | 36.0 | 4000 | >90 | 60000h L90B10/ SDCM 3 |
| 9032202XY | CLEAN ROOM CLD M625 /940 | 620/620/108 | 610/610/160 | 12.00 | 4792 | IP65 | <22 | 36.0 | 4000 | >90 | 60000h L90B10/ SDCM 3 |
| 9032203XY | CLEAN ROOM CLD 1200 /940 | 1195/295/108 | 1180/280/160 | 14.00 | 4675 | IP65 | <22 | 36.0 | 4000 | >90 | 60000h L90B10/ SDCM 3 |
Downloads
Product documentation
Data sheet
Brochure
Mounting Instructions
Accessories
Lighting solutions you need