Medical institutions are constantly looking for new ways to improve the experience of their patients and make their stay as easy as possible while trying to keep all operating costs to a minimum. In addition, it is important to create a pleasant working atmosphere for all employees and thus enable them to perform all necessary activities without hindrance.
The installation of modern lighting in medical institutions provides an ideal opportunity to improve the performance of the facility and significantly reduce energy and maintenance costs. High-quality lighting is necessary for such institutions, given that its role is to "help" doctors and therapists during treatment and contribute to the healing process in patients.
The more natural the effect of artificial light, the greater the sense of well-being of patients and staff. The right light at the right time in the right place can be an important point in the health system and adequate provision of care to all patients.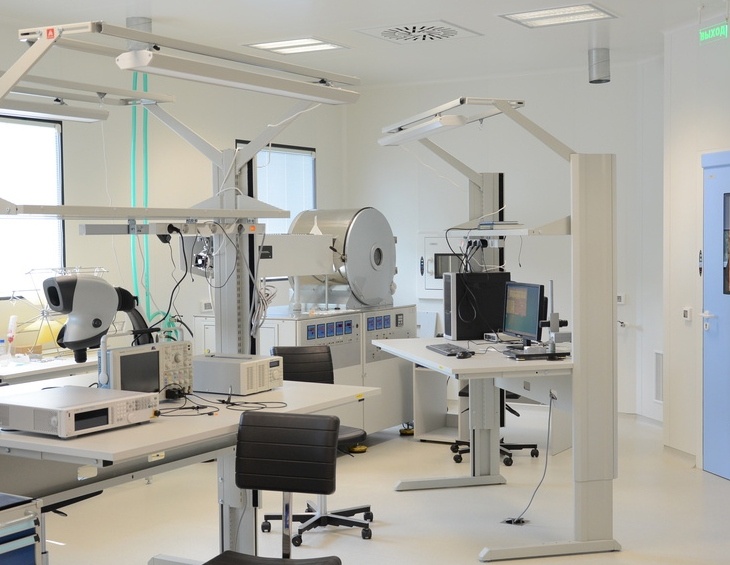 Importance of LED lighting in healthcare institutions
Lighting plays an important role in health, thus improving the patient's experience, but also the ability of staff to provide the required level of care. LED lighting, not only is environmentally friendly but can significantly improve environmental conditions and reduce costs by saving energy and improving operational efficiency.
Medical institutions are large consumers of electricity, and by using adequate LED lighting, significant savings would be made in the budget. In addition, modern LED luminaires create a pleasant atmosphere for patients and a dynamic working environment for staff.
It is very important that the premises such as operating rooms, laboratories, patient care rooms, etc. work perfectly because they are used 24 hours a day. These rooms also have special requirements regarding the quality of cleanliness of luminaires and ease of maintenance.
That is why it is important that medical lighting provides the optimal recommended amount of light, so that employees have adequate conditions for the care and examination of patients, and that, on the other hand, patients can rest undisturbed.
Circadian lighting in medical facilities
LED technology provides the possibility of circadian lighting, which is especially important for medical institutions since it mimics natural lighting, which allows you to set the correct biological rhythm of man – adjusts the sleep and wakefulness of the patient.
LED lighting changes the colour and intensity of light during the day to support the patient's natural circadian rhythm, which is often disrupted in healthcare environments. Maintaining regular sleep-wake cycles is considered an essential clinical tool, especially in patients with depression, anxiety and autism.
During the morning, LED luminaires emit a warm colour of the light (more in the yellow spectrum), which gradually turns into a cold colour (more in the blue range) during the day, returning to the warm temperature of the colour of light during the evening.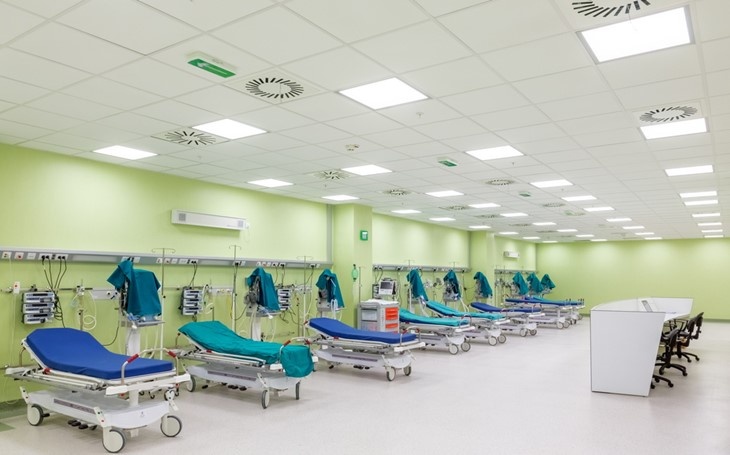 Advantages of LED lighting compared to conventional lighting
LED lighting has proven to be useful and its benefits are multiple, regardless of application or environment. However, LED luminaires have special advantages for healthcare institutions, especially when compared to traditional lighting.
We have already mentioned that LED lighting saves money, and a special advantage is that it does so by reducing electricity consumption and has a long lifespan.
Why is the use of LED lighting important in hospitals and surgeries?
In addition to cost, energy savings and maintenance, LED luminaires can provide a much more comfortable environment for patients and staff. They establish a balance between the lighting that suits us biologically the best and the one that is best for visual work tasks, which is also important in such institutions.
Doctors, nurses and other members of the staff need adequate work light to provide appropriate care and act effectively in all situations. On the other hand, patients prefer lighting that best supports their circadian rhythm and creates an environment suitable for rest.
A study conducted by Business Energy Advisor states that lighting and heating consume about 65 per cent of the total energy consumed in a single medical facility, and part of the lighting is a great opportunity to save. <strong>By using LED lighting</strong>, hospitals have the potential to save money, become more energy-efficient and improve the overall environment.
Also, LED lighting in medical institutions helps employees to be productive, alert and focused, which is especially useful in night shifts, which are often implied in such institutions.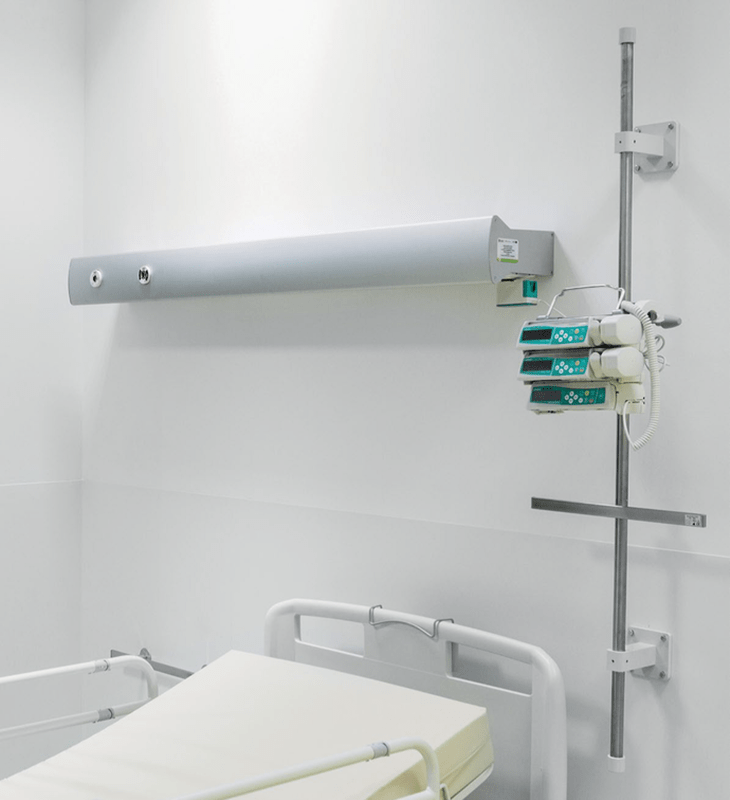 Application of BUCK luminaires in the healthcare industry
BUCK medical lighting meets all the strict hygiene standards of the healthcare industry, providing an excellent level of lighting for medical staff, but also pleasant lighting for patients. Medical LED lighting from our range is suitable for all rooms of health institutions – operating rooms, hospital rooms (for intensive care and recovery), laboratories, as well as spaces intended for the pharmaceutical industry
Medical LED lighting from our range is suitable for all rooms of health institutions – operating rooms, hospital rooms (for intensive care and recovery), laboratories, as well as spaces intended for the pharmaceutical industry.
LED luminaires of high energy efficiency (Medico, Clean Room, Etna) produced by the BUCK, are intended for lighting the space in various medical institutions, where the work process requires compliance with the highest standards.
In addition to general standards for luminaires, which include non-toxicity of used raw materials, used materials and protection must be resistant to disinfectants, and luminaires in addition to visual comfort must have satisfactory lighting performance and the necessary connections for mobile medical equipment.
Our references and experiences of satisfied clients from this industry are the best proof of all this.
Light affects our emotions, productivity and well-being. Lack of natural daylight can affect our health, and as patients in medical institutions are forced to stay inside,high-performance artificial lighting is necessary, which can mimic daylight in the right way. Therefore, BUCK medical lighting is recommended for its advanced luminaires, designed to provide outstanding lighting conditions/strong> in all healthcare facilities, laboratories and clean rooms.