New Year's lighting installations started with decorating Christmas trees, to later begin their own separate lives and even get their fair. It's well known that the world's largest metropolises have their own festive installations, while we've chosen some that are not that famous. Enjoy the colorful installations and stories behind them.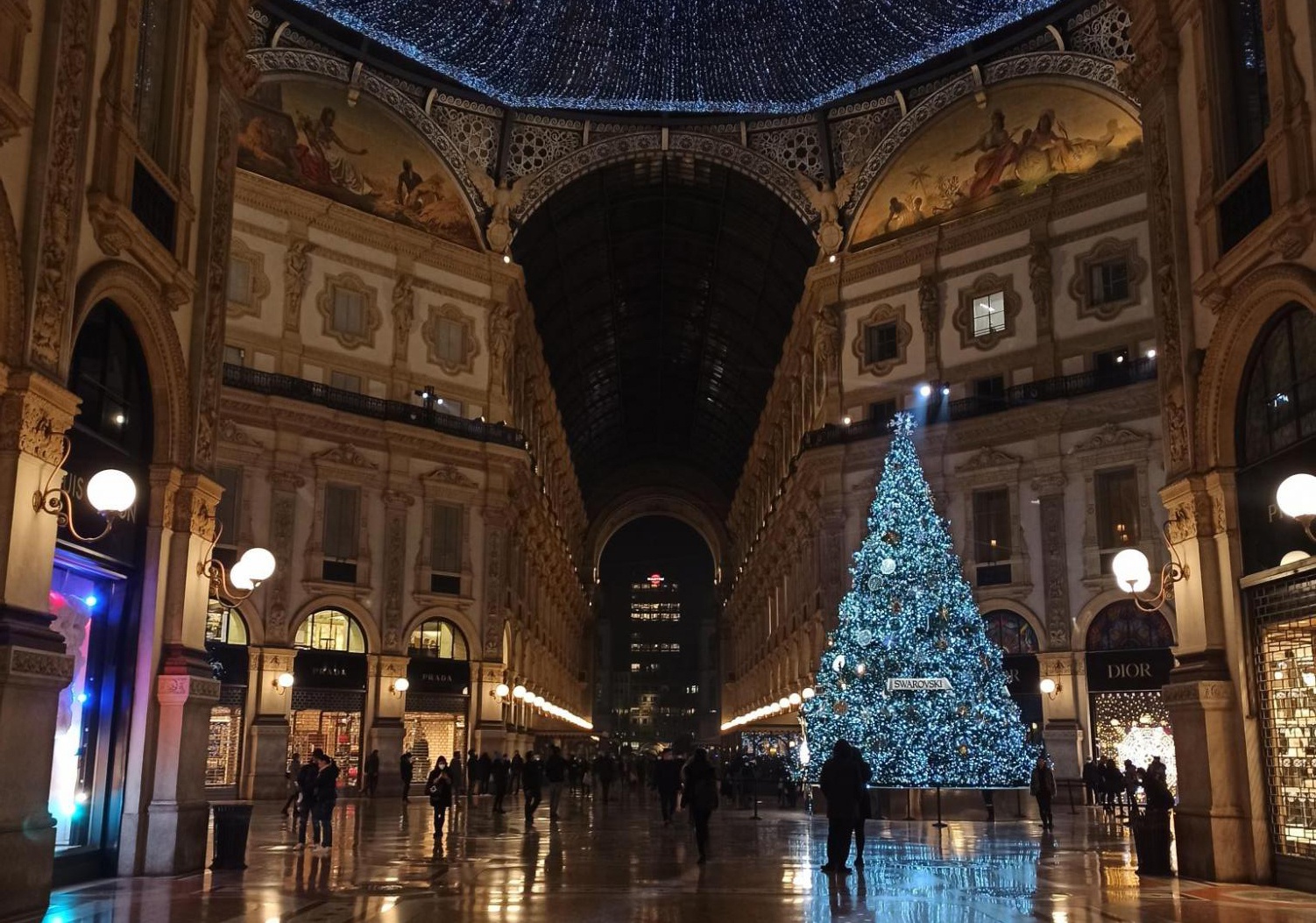 2020 was definitely an unusual, unprecedented year – short daylights and festive decorations around the city remind us that it's coming to an end.
As lighting professionals, we are aware of the importance of good lighting and its impact on people's mood, health and work. On the other hand, sometimes the tacky lights and holiday light installations fill us with joy and excitement, in anticipation of a promising next year.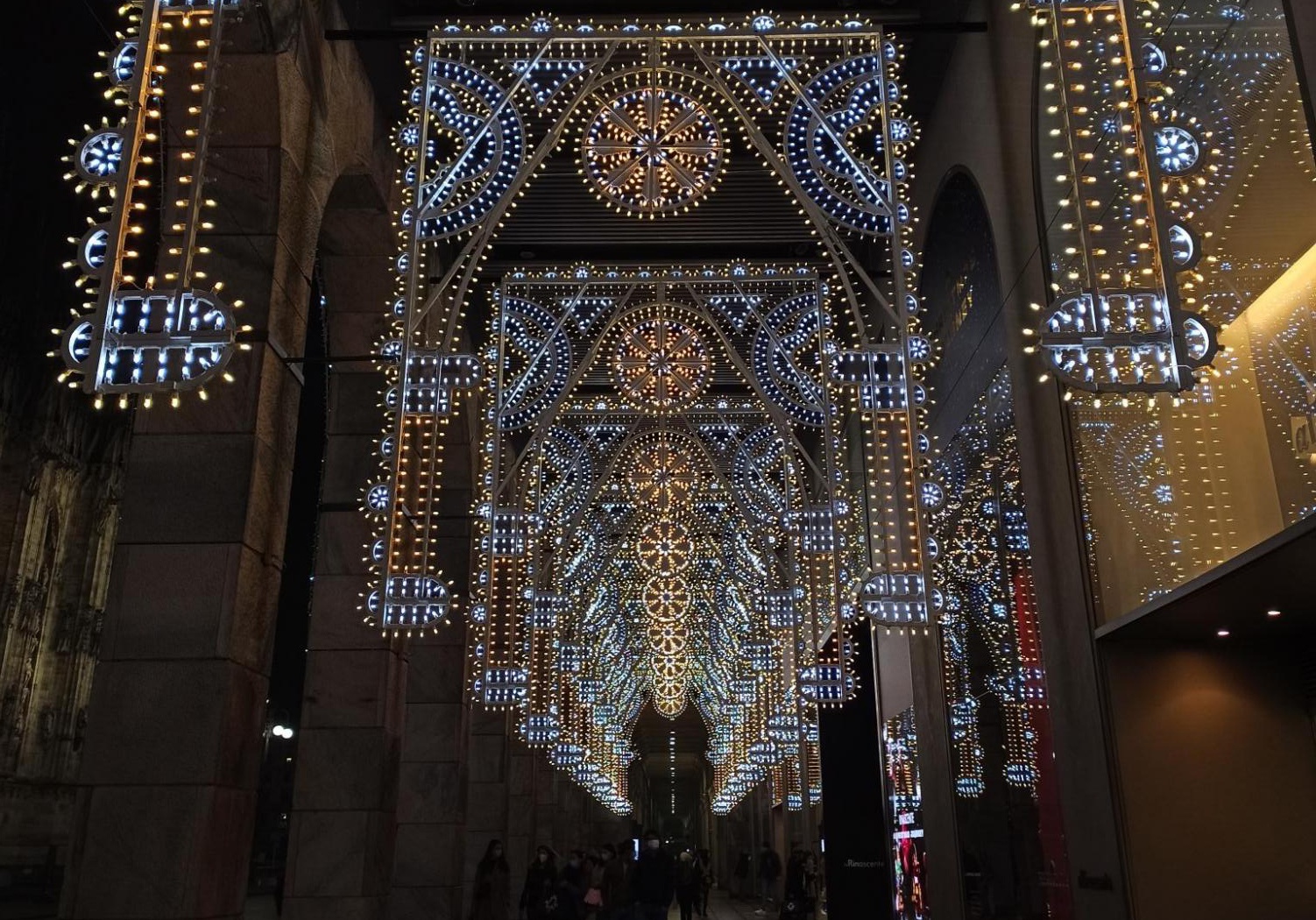 At the very beginning of this tradition, in the 18th century, Christmas trees had small candles on branches, which were later replaced by tiny incadescent bulbs produced by Thomas Edison. New Year's lighting of streets, buildings and squares originates from the illumination of Christmas trees, when it separated and began the life of its own. The festive lighting of the cities is associated exclusively with electric lighting, presumably for reasons of safety and pragmatism. With the progress of technologies, possibilities changed, and, depending on trends, aesthetics. The importance of decoration and holiday spirit also reflects on the fact that every year in Frankfurt, Germany, a Christmas decoration fair named Christmasworld takes place.
Christmas lighting has aesthetic and social function: days are shorter, the end of the year approaches, it's time to be with your family and loved ones. The lights contribute to festive atmosphere and make people feel special, happy and loved.
We wanted to find perhaps lesser-known yet interesting cities that take holiday lighting seriously. So you can consider putting them in your travelling plans, probably not before the next holidays.
New Year's Lights in Milan
Milan- the capital of Italy's Lombardy region – is known for its large number of cultural activities in December, and decorative Christmas lighting is something they say is worth looking and visiting the city at this season. This year, the project '21 trees' was completed, consisting of 21 decorated trees, located around the city of Milan, out of which each one carries a message (tree of giving, tree of knowledge, tree of play, tree of stars). We expected nothing less than fantastic lighting installations from the cradle of design and fashion.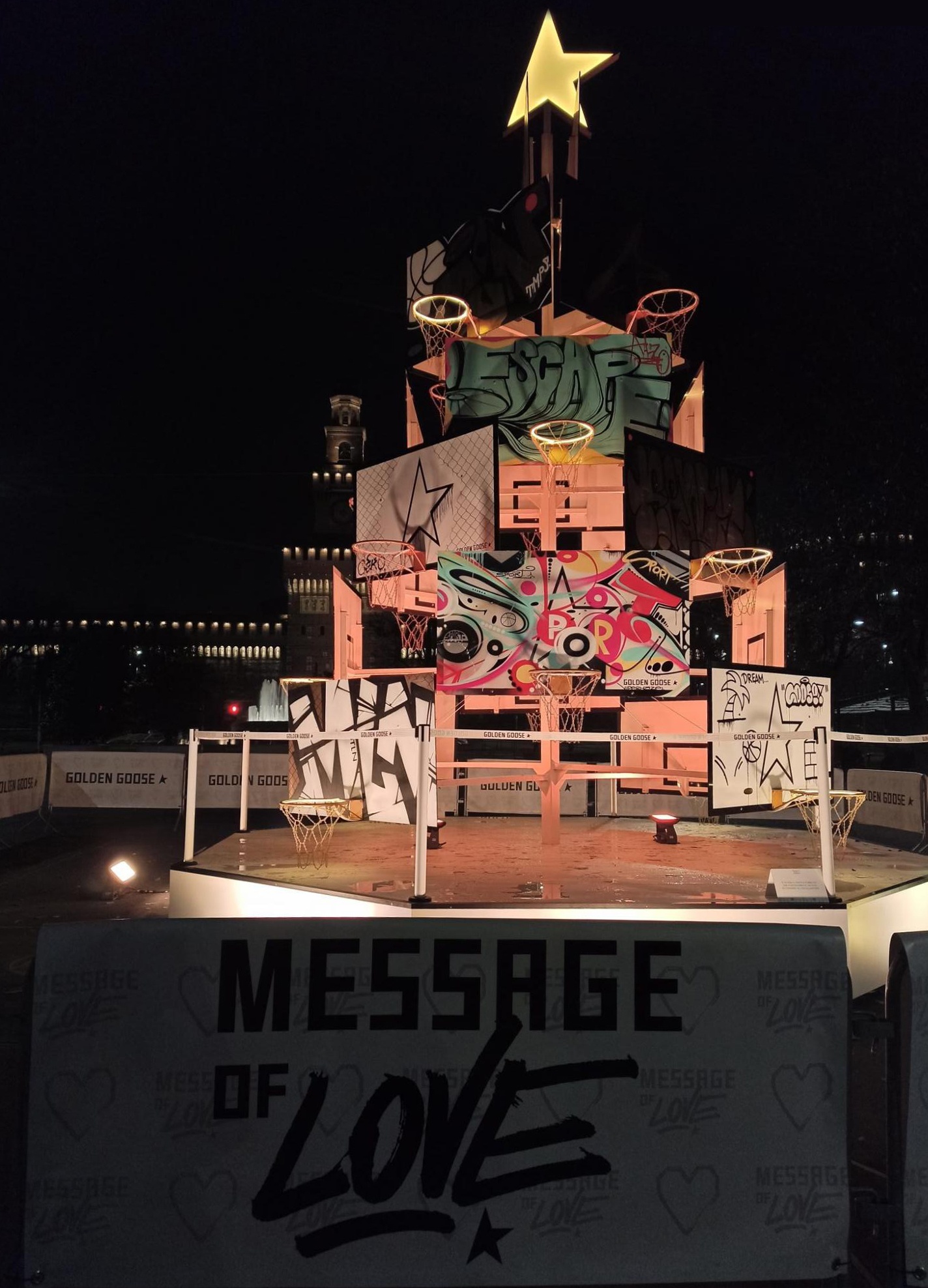 Sydney- New Year in short pants
There are those who celebrate Christmas during the summer – and Sydney has even made a video about it.
Ljubljana in New Year's atmosphere
Ljubljana, one of Europe's smallest capitals, gets its holiday atmosphere thanks to the engagement of the whole community, including schools. The art director approves light installations, and the Convention park in the city center is decorated with 5m lanterns, made by local elementary school. At ordinary times, even in freezing cold, both residents and tourists stand under quartz heaters and warm themselves with mulled wine, schnapps and roasted chestnuts – enjoying light installations that move the meeting place to an open and public space.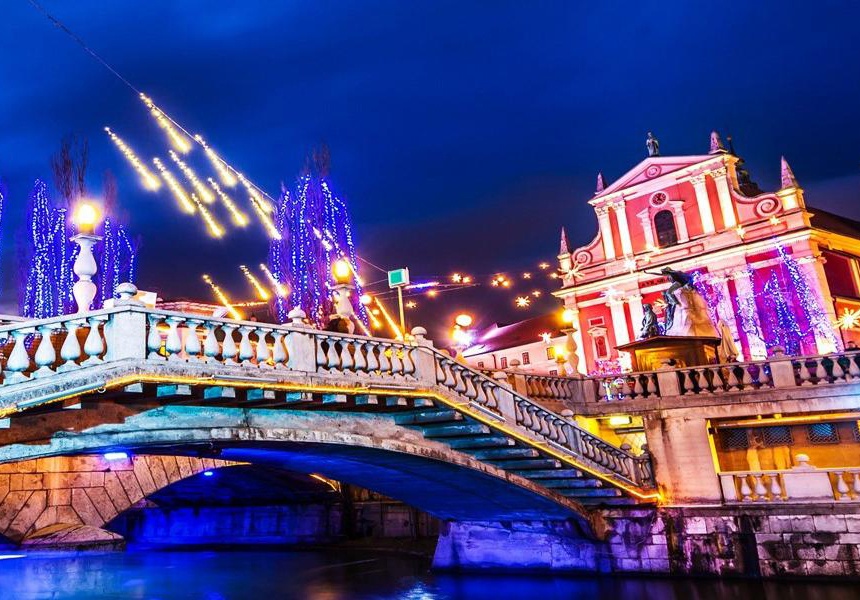 Niagara Falls- a feast for eyes in the holiday edition
Niagara Falls in winter has a festival of light, which can be seen from the car- for those who are not into winter.
Happy holidays from BUCK team, see you next year with some seriously good projects.