Product
details
GENERAL High efficiency suspension linear luminaire for direct and indirect high quality illumination of office spaces.
OPTICS For direct light component: wall washing component is based on reflectors with complex-surface micro-facet technology. The reflectors ensure high uniformity in lighting distribution on plane with characteristic elongation in vertical direction. Precise cut off eliminating glare in adjacent areas. For indirect light component: transparent / satin PMMA diffuser.
LIGHTING MANAGEMENT The choice of appropriate control gear enables integration into lighting management systems, including dynamic white function.
HOUSING Luminaire of extruded aluminium. Finish: anodisation in natural aluminium colour or with epoxy polyester powder coating. Fine structured texture. Other colours available upon request.
FEATURES Easy tool- free mounting and maintenance. Flexibility in positioning suspension elements on the luminaire. Possibility to form a long linear line adjusted to the space, in order to gain optimal light uniformity and aesthetic consistency of the interior.
EQUIPMENT Supplied with suspension kit.
ADDITIONAL To be ordered separately: EM module, enabling operation in the case of a power failure, Dynamic White and other light colour temperatures.
Technical
data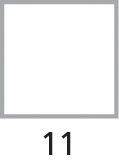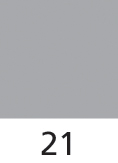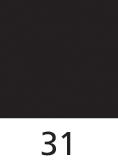 | Order code | Description | A/B/H[mm] | WEIGHT [kg] | FLUX [lm]* | IP | Total Power [W] | CCT [K] | CRI | Led Service Life |
| --- | --- | --- | --- | --- | --- | --- | --- | --- | --- |
| 2818111XY | DUAL S WW 900 /840 | 846/60/136 | 2.80 | 4918 | IP40 | 37.0 | 4000 | >80 | 50000h L80B10 /SDCM3 |
| 2818121XY | DUAL S WW 1200 /840 | 1126/60/136 | 3.60 | 6558 | IP40 | 49.0 | 4000 | >80 | 50000h L80B10 /SDCM3 |
| 2818131XY | DUAL S WW 1500 /840 | 1406/60/136 | 4.30 | 8197 | IP40 | 61.0 | 4000 | >80 | 50000h L80B10 /SDCM3 |
| 2818141XY | DUAL S WW 2400 /840 | 2248/60/136 | 7.00 | 13115 | IP40 | 98.0 | 4000 | >80 | 50000h L80B10 /SDCM3 |
Downloads
Product documentation
Data sheet
Brochure
Mounting Instructions
Accessories
Lighting solutions you need