Product
details
GENERAL Surface mounted linear luminaire for direct illumination, appropriate for general spaces.
OPTICS The opal diffuser provides a uniform diffusing light and uniformly illuminated surface, without visible light sources.
LIGHTING MANAGEMENT The choice of appropriate control gear enables management with analog dimming 1-10V, while DALI enables connection and management in central management system. Also available in autonomous operation mode.
HOUSING Luminaire of extruded aluminium, without visible frame. Finish: anodisation in natural aluminium colour or with epoxy polyester powder coating. Fine structured texture. Other colours available upon request.
FEATURES Possibility to form a long linear shape adjusted to the space, in order to gain optimal light uniformity and aesthetic consistency of the interior.
ADDITIONAL Other light colour temperatures available upon request.
Technical
data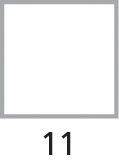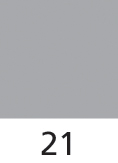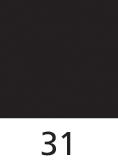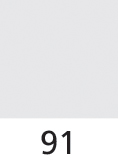 | Order code | Description | A/B/H[mm] | WEIGHT [kg] | FLUX [lm]* | IP | UGR | Total Power [W] | CCT [K] | CRI | Led Service Life |
| --- | --- | --- | --- | --- | --- | --- | --- | --- | --- | --- |
| 2335121XY | SLIM LINE TLS /C 600 /840 HE | 565/46/70 | 1.10 | 628 | IP42 | <25 | 6.0 | 4000 | >80 | 60000h L80B10 /SDCM3 |
| 2335141XY | SLIM LINE TLS /C 600 /840 HO | 565/46/70 | 1.10 | 1210 | IP42 | <25 | 12.5 | 4000 | >80 | 60000h L80B10 /SDCM3 |
| 2335161XY | SLIM LINE TLS /C 900 /840 HE | 846/46/70 | 1.80 | 942 | IP42 | <25 | 9.0 | 4000 | >80 | 60000h L80B10 /SDCM3 |
| 2335181XY | SLIM LINE TLS /C 900 /840 HO | 846/46/70 | 1.80 | 1816 | IP42 | <25 | 19.0 | 4000 | >80 | 60000h L80B10 /SDCM3 |
| 2335221XY | SLIM LINE TLS /C 1200 /840 HE | 1126/46/70 | 2.20 | 1257 | IP42 | <25 | 12.0 | 4000 | >80 | 60000h L80B10 /SDCM3 |
| 2335241XY | SLIM LINE TLS /C 1200 /840 HO | 1126/46/70 | 2.20 | 2421 | IP42 | <25 | 25.0 | 4000 | >80 | 60000h L80B10 /SDCM3 |
| 2335261XY | SLIM LINE TLS /C 1500 /840 HE | 1406/46/70 | 2.90 | 1571 | IP42 | <25 | 15.0 | 4000 | >80 | 60000h L80B10 /SDCM3 |
| 2335281XY | SLIM LINE TLS /C 1500 /840 HO | 1406/46/70 | 2.90 | 3026 | IP42 | <25 | 31.0 | 4000 | >80 | 60000h L80B10 /SDCM3 |
Downloads
Product documentation
Data sheet
Brochure
Mounting Instructions
Accessories
Lighting solutions you need