VECTOR 2
Product
details
GENERAL High performance LED reflector of unique and innovative technology of optics effusion. The modularity contained through the diversity of the number of modules and the wide choice of optics gives this reflector versatility of application.
OPTICS Effusion of optical components provides throughput efficiency above 95% (LOR≥ 0.95). The selection and application of over 50 different optics complete all the options of symmetrical (from 10 ° to 150 °), asymmetrical, elliptical and combined. Possibility of choice of optical material: PMMA high transparency and precision or PC (IK08).
HOUSING Made from a combination of aluminum and stainless steel. Other mechanical parts are made of stainless steel. The finish is a conversion coating for better protection against UV and corrosion.
ADVANTAGES Open concept housing design and massive cooler provide a high degree of application in environments with temperatures up to 40⁰C, the possibility of maximum current discharge of the LED module, as well as reduced wind resistance. Greater corrosion resistance and successful application in aggressive environments with increased salinity.
FUNCTIONALITY Adjustable light intensity, VM, CLO, temperature protection, and short circuit protection. Pf≥ 0.95.
Technical
data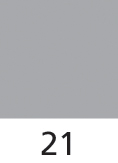 | Order code | Description | A/B/H[mm] | WEIGHT [kg] | FLUX [lm]* | | IP | UGR | Total Power [W] | CCT [K] | CRI | Led Service Life |
| --- | --- | --- | --- | --- | --- | --- | --- | --- | --- | --- | --- |
| 6132-FNXY | VECTOR 2 FN /740 | 75/630/185 | 5.00 | 14206 | — | IP66 | — | 100.0 | 4000 | >70 | 100000h L90B10/ SDCM 3 |
| 6132-M0XY | VECTOR 2 M /740 | 75/630/185 | 5.00 | 14206 | 30° | IP66 | <25 | 100.0 | 4000 | >70 | 100000h L90B10/ SDCM 3 |
| 6132-RSXY | VECTOR 2 RS /740 | 75/630/185 | 5.00 | 14206 | 13° | IP66 | <19 | 100.0 | 4000 | >70 | 100000h L90B10/ SDCM 3 |
| 6132-RWXY | VECTOR 2 RW /740 | 75/630/185 | 5.00 | 14206 | 50° | IP66 | <25 | 100.0 | 4000 | >70 | 100000h L90B10/ SDCM 3 |
| 6132-WWXY | VECTOR 2 WW /740 | 75/630/185 | 5.00 | 14206 | 65° | IP66 | <25 | 100.0 | 4000 | >70 | 100000h L90B10/ SDCM 3 |
Downloads
Product documentation
Data sheet
Brochure
Mounting Instructions
Accessories
Lighting solutions you need