Although completed at the end of 2017, the importance of the project Clinical center of Nis has never been more visible. This was a capital project whose realisation contributed to the well-being of many people in the region, bringing to life a facility according to the latest healthcare trends and standards.
Hospital construction is not a simple nor a quick task. This project started in 2013, when the contract between the general contractor INSO, a renowned international company with headquarters in Italy, signed the contract with the Republic of Serbia for the construction of the Clinical center of Nis. The city of Nis is the third largest town in Serbia, the administrative center of the southern region with approx. 200,000 inhabitants, while the new Clinical center is the regional health center for the population of 1,5-2 M people.
BUCK – consultant during the design phase of the electrical installations and lighting
The lighting designers were consulted for the lighting levels and types of lighting, but, in order to optimize the mounting, and later maintenance, they also contributed by reducing the number of various types of luminaires to minimum. This enabled later maintenance to be simpler and more efficient in purchasing, stocks and technical- wise. In this case, it enabled us, producers, to be more efficient in the production process, and in delivery procedure.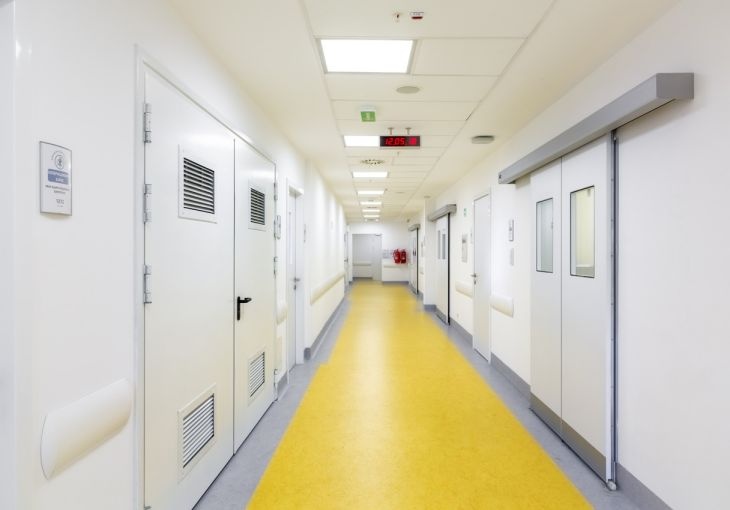 BUCK produced and supplied the samples of luminaires for approval of optical and technical characteristics. The samples were also provided for fine tuning in the project, especially in the clean rooms (operating theaters and recovery rooms) where it was necessary to provide custom clip- in mounting system due to particularities of the clean room panels.
A total of about 8.000 luminaires were provided for the project of hospital building.
BUCK also supplied the total of 90 poles and 160 outdoor luminaires for the façade and outdoor lighting.
Total value of the investment was 38.8 M €, engaging 650 workers on site daily, and over 35 local companies.
Grand opening of the Clinical center
The Clinical center of Nis covers the surface of 45.000m2 and was inaugurated in December 2017, with highest government officials. It has the sum 15 operating theaters + two additional ones for emergency room, capacity of 513 beds, 80 in special units, such as intensive care, 6 in transplantation units.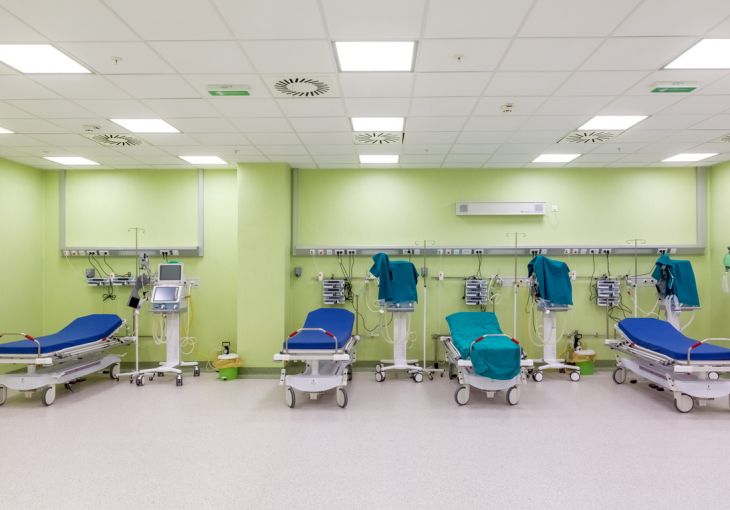 Annual capacity is over 500,000 patient treatments, 55,000 hospitalizations and 75,000 performed surgeries.
BUCK is proud to have such an important project as reference, and this type of international experience and professional collaboration with all the stakeholders.
Project information:
Clinical center of Nis, hospital building
Total surface of the facility: cca 45.000 m2
Main contractor: INSO SpA
Lighting equipment: cca 8.000 pcs of luminaires for indoor, 160 for the outdoor area
Year of completion: 2017